The 3-day Al-Hidayah 2023 concludes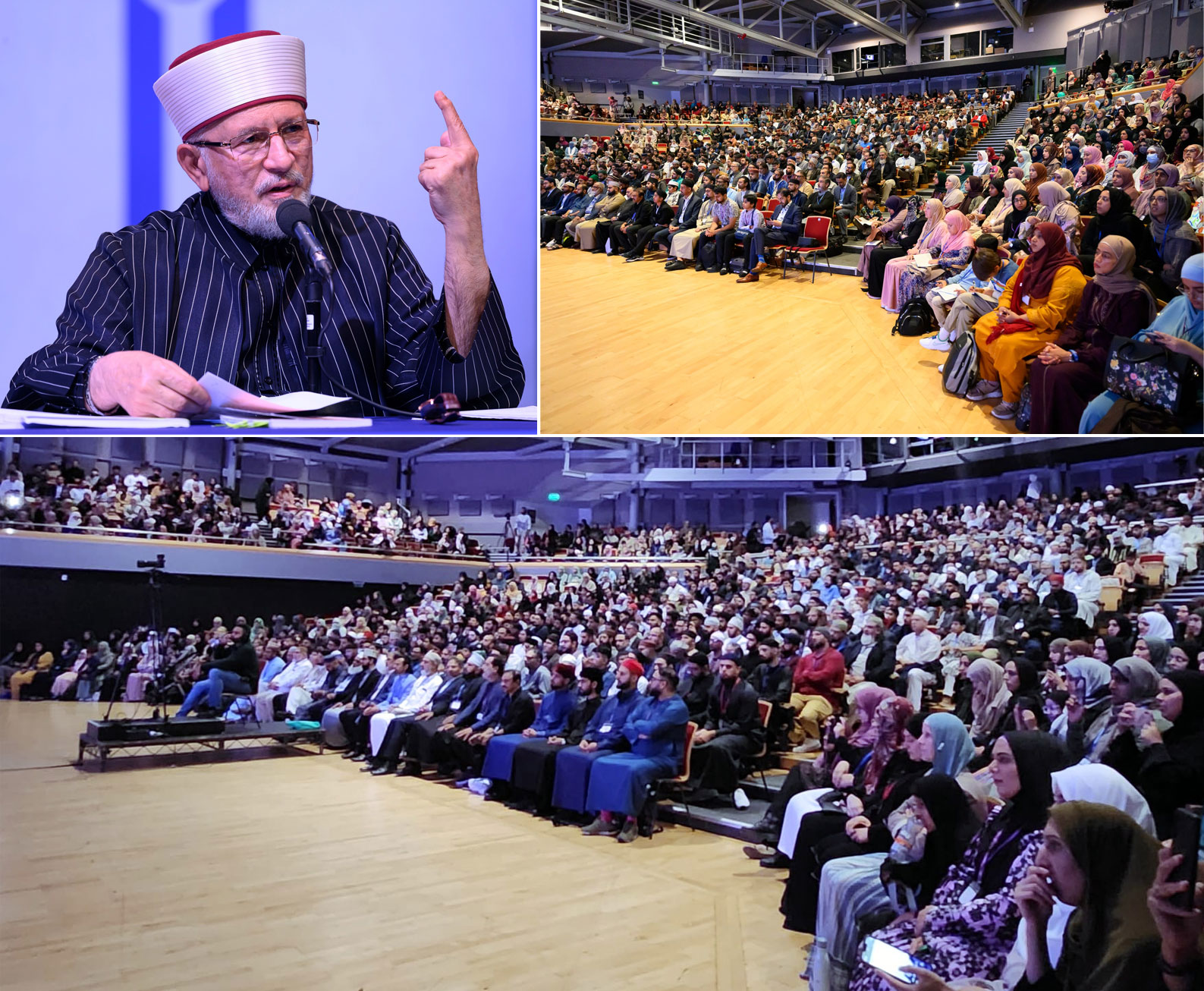 The three-day training workshop entitled "Al-Hidayah 2023" held at the UK's Warwick University under the banner of MQI came to an end. More than a thousand Muslim families from the UK and Europe and prominent personalities belonging to different walks of life attended the workshop.
In his keynote address, Dr. Muhammad Tahir-ul-Qadri said that hatred on the basis of religion was inimical to world peace. He said there was a dire need to promote engagement and dialogue at every level to develop understanding between communities. He said that the young generations loved peace and were acutely aware of its importance and need for a prosperous, peaceful and happy life. He said he wanted to see the Muslim youth belonging to Europe having enlightened mindsets and thoughts and correct views of Islamic teachings. "The Holy Quran and Sunnah are the best means to achieve these objectives," he added.
Shaykh-ul-Islam said that he was delighted to witness that hundreds of young men and women passionately joined Al-Hidayah workshop for three consecutive days and vowed to live their life purposefully with a fresh resolve. He expressed his best wishes and prayers to them in their journey. He said MQI was working globally to promote peace, harmony and interfaith dialogue and eliminate hatred and divisions. He said that the conduct of Al-Hidayah 2023 was a link in the same chain.
Shaykh-ul-Islam Dr. Muhammad Tahir-ul-Qadri announced on the occasion that his translation of the Holy Quran directly from Arabic into English has been completed under the title of The Manifest Quran. He informed the participants that the inaugural ceremony of the translation would be held on February 17, 2024.
Shaykh-ul-Islam also launched the first phase of the Minhaj Encyclopedia search engine during the concluding session of the workshop. In his talk on the occasion, he said that the provision of the Islamic teachings including the correct information about belief systems to the people has been ensured through the search engine, which the people would find very hany and beneficial.