Visit of the Foreign office bearers to Central Secretariat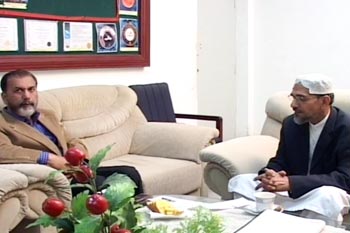 Mr. Zafar Iqbal Ch. (President Gulf Council), Mr. Yousaf Bakhtawar (Ex-Ameer MQI-Kuwait), Ch. Muhammad Naeem Javed (Joint Secretary MQI-Glasgow-Scotland) visits the central headquarters of Minhaj-ul-Quran International. This was the first visit of Mr. Naeem Javed to the central secretariat since he joined Minhaj-ul-Quran International. Director Foreign Affairs G.M.Malik received the guest warmly and give him brief discussion regarding the on going activities and offices of Central Secretariat.
Afterwards, the respected guests visited the different directorates and offices of central secretariat accompanied by Director Foreign Affairs G.M.Malik. They were informed regarding the different activities carrying on the headquarter. Distinguished guests appreciated the working management of central secretariat and hoped that all the executive members and worker of secretariat shall continue their efforts for his holy mission with same passion and zeal.