New Year Dhikr 2009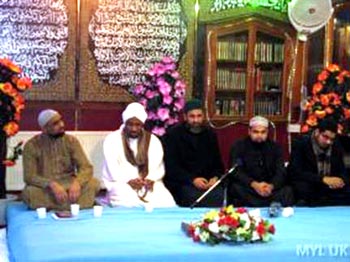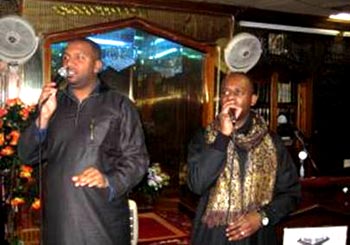 The Muslim Youth League UK (MYL UK) organised the 'New Year Dhikr 09' which took place at the Minhaj ul Quran International mosque in London. The event which took place at the eve of the New Year was focused around the remembrance of the Lord Almighty. The gathering was attended by more than 500 people consisting mostly of youth.
The event consisted of a number of Nasheeds, 'religious songs' by the famous group 'Makkah 2 Madina' as well as by local singers. Prior to the Nasheeds in praise of the Holy Prophet Muhammad (peace and blessings be upon him) there was recitation of some verses from the Holy Quran.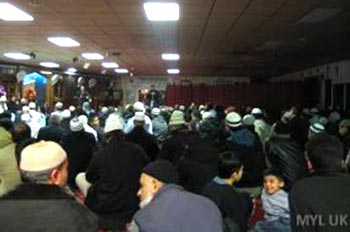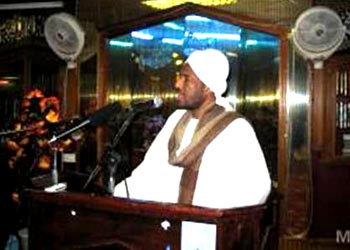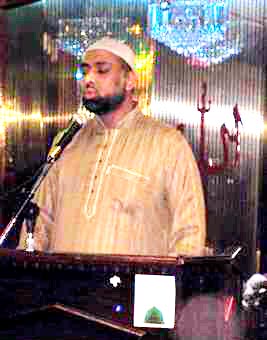 The Nasheed singers of Makkah 2 Madina talked about their life as how they were Christians and they then became disassociated with the religion. This led them to go into a complete state of ignorance and then how Allah Almighty opened their hearts to Islam. Furthermore, speakers highlighted the concepts of New Year celebrations in different cultures. Organisers and speakers encouraged people to be affiliated with Islam and that 2009 could be a year for people to change their ways.
The key speaker at the gathering was Shaykh Ahmed Babikr, Imam of the Islamia Girls Secondary School. Shaykh Babikr spoke about the importance of love and how this is part of how today's problems can be overcome. He emphasised love towards ones family members and moreover love for the Holy Prophet (peace and blessings be upon him).
After the consultation by the guest speaker there was the 'Hadra' which includes traditional Islamic methods of self purification and a way to increase proximity with the Lord. The doctrine is that if people are at peace with themselves then those people will emanate peace around them into the society.
There were also exhibitions of the Muslim Youth League and Minhaj ul Quran International. As well as this there were also a variety of stalls which received much interest. At the end supplication was offered by the Imam of the mosque Shaykh Sadiq Qureshi.
Special thanks to the local MYL UK team in London headed by Muzammel Rafique.