MQI Manchester holds protest demo against Israel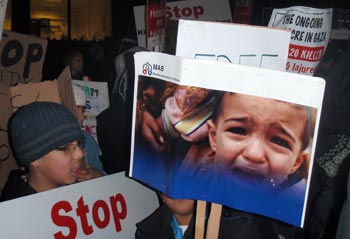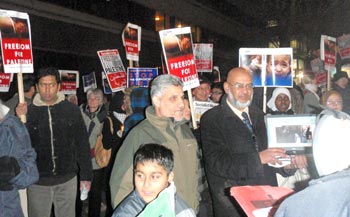 Minhaj-ul-Quran International (Manchester chapter) took out protest demonstration against the Israeli atrocities perpetrated on the innocent Palestinians on January 14, 2009. Principal of Farghana Institute and scholar Allama Muhammad Ramzan Qadri, president Muslim League Britain Zaigham Khan, Ms Ateequllah Butt, Ms Ramzan Qadri, and Secretary General Women League Ms Hafiza Naheed Shahid from Halifax led the demonstration. A large number of Muslims from across different nationalities including children and women participated in the demonstration to register their anger at the way Israel used brute force to massacre Palestinian Muslims in Ghaza.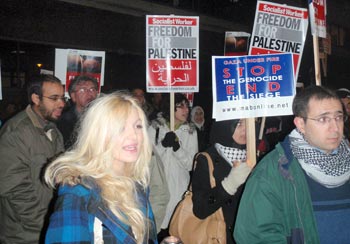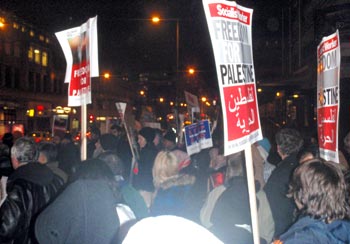 Addressing the demo, Sheikh Muhammad Ramzan Qadri said that Israel committed unimaginable oppression on the Palestinians day in and day out with impunity. There was no one in the world who could ask the Zionists to stop their anti-humanity massacres. Hundreds of people were martyred within days while thousands of them were rendered displaced as Israeli jets bombed their houses to the ground. He said that the Palestinians were facing grave humanitarian crisis after the so-called withdrawal of the Israeli forces. There was acute shortage of food and medicine. Sheikh Ramzan questioned the role of UN and other world bodies to prevent a conflict. He said that Muslims were let down once again by the passive and meek attitude of their ruling elites.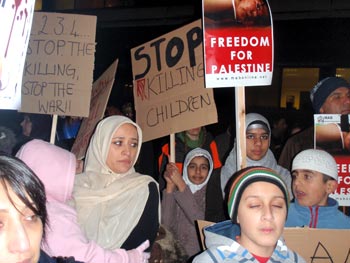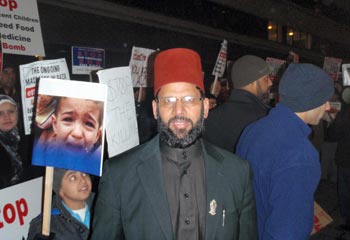 Dr Abdul Aziz al-Jazari said in his speech that Israel committed state terrorism against the innocent civilians including women and children. He said the US was an equal partner in this genocide.
Women representative Dr Ghazala Saddique condemned the Egyptian government for its callous attitude towards Palestinians. President MQI (Manchester chapter) Haji Muhammad Saeed said the world should now be ashamed of talking about human rights. Israel tore the concept of human rights to shreds in spite of calls for ceasefire and the whole world community stood helpless. The protestors demanded that Palestinians needed to be given right to self-determination as mandated by the UN resolutions. The establishment of independent Palestinian state was the only solution to the Middle Eastern crisis.