Imam of al-Aqsa Mosque, ash-Shaykh Dr Taseer Rajib at-Tamimi visits MQI France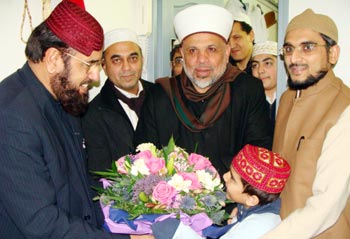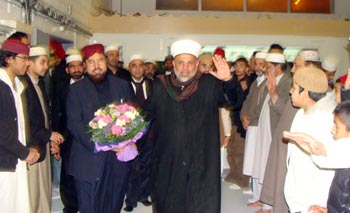 Imam of al-Aqsa Mosque, ash-Shaykh Dr Taseer Rajib at-Tamimi, visited Minhaj-ul-Quran International France on February 7, 2009. Dr Shaykh at-Tamimi is a judge of Supreme Council of Shariah and president of Shariah Supreme Court. Besides this, he is the head of Palestinian Centre for Civilizational Dialogue. He was accompanied by Hassan Shaal Gomi, president Islamic Cultural Association.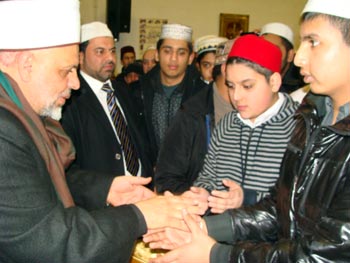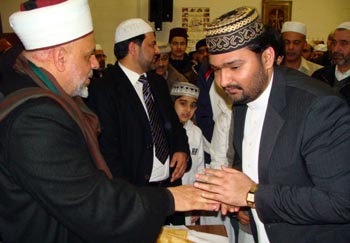 Allama Hafiz Nazir Ahmad Khan, Haji Gulzar Ahmad, Muhammad Naeem Chaudhry, Allama Iqbal Azam, Abdul Jabbar Butt, Chaudhry Muhammad Saeed, Tariq Chaudhry, Faisal Ali Qadri, Sohail Butt and Rao Khalil received the respected guests upon their arrival. They showered rose petals on the guests.
Minhaj-ul-Quran International enjoys the rare distinction of having its centres and sub-branches in more than 80 countries of the world for the promotion of international peace, interfaith harmony, dialogue among civilizations and universal message of Islam. MQI France chapter hosts different spiritual gatherings on the first Friday of every month which is attended by a large number of people. Imam of al-Aqsa Mosque, ash-Shaykh Dr Taseer Rajib at-Tamimi, graced one such spiritual sitting as its chief guest.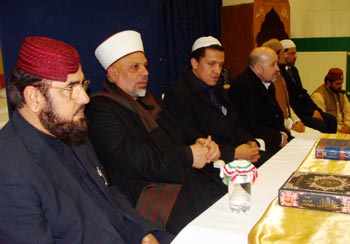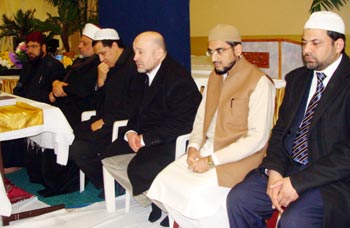 The proceedings of the program got underway with the recitation from the Holy Quran by Qari Tahir Abbas followed by Naat. Muhammad Naeem Chaudhry invited the guest for speech.
The Great Imam started his address by conveying 'Salam' to the participants of the gathering on behalf of Palestinians. He said he had come from a place, which had the honour of having been touched by the sacred feet of the Prophet of Islam (saw) and where all prophets offered their prayers under his leadership. He said that we were not hesitant to offer the sacrifices of our children for its protection and would shed the last drop of our blood for the Holy Land. We would offer our prayers there one day and we would be successful.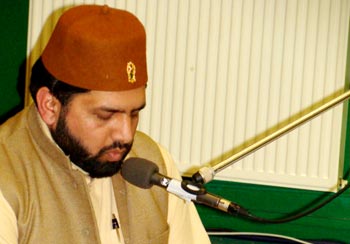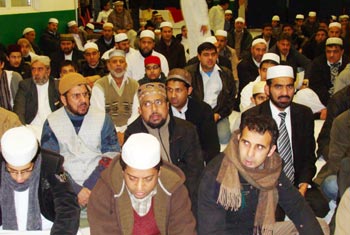 He appreciated the services of Shaykh-ul-Islam Dr Muhammad Tahir-ul-Qadri and Minhaj-ul-Quran International for the cause of Islam and thanked the management for invitation.
Dr at-Tamimi was gifted a set of Arabic books of Shaykh-ul-Islam, which he accepted happily. He also visited the library and was briefed by Rana Faisal Ali Qadri.
At the end, Abdul Jabbar, president MQI France, hosted a sumptuous dinner for the guests. A team of KBC also recorded an interview on the latest situation of Ghaza.