Minhaj Welfare Foundation UK Helps the Victims of Gaza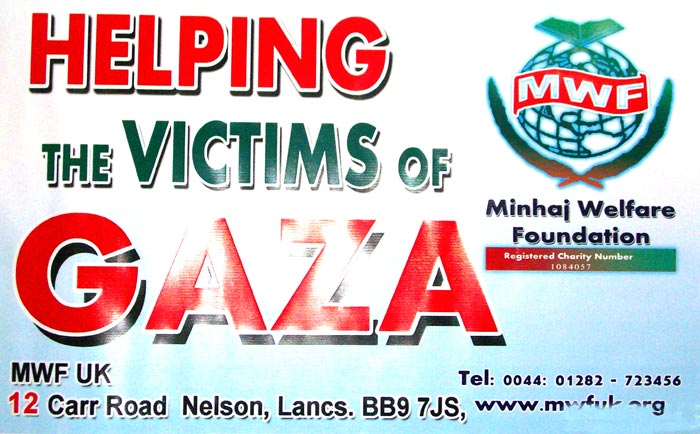 MWF UK directly aids those who have fallen victim to the conflict in Gaza.
Many people still remain deprived of the basic necessities. Recently MWF was able to send a convoy of aid to Palestine in conjunction with the Palestinian. In addition to the 'Rehabilitation Project of the victims of Gaza', MWF UK has organised an educational project supporting the students from Gaza who have fallen victim financially to the recent war in Gaza.
MWF UK representative Adnan Sohail distributed the financial aid to the students of Gaza all whom are studying. Hopefully the financial aid will assist them in this very difficult period. All the students showed great appreciation towards MWF UK and especially to its donors who have given them a helping hand in this very crucial period in their lives.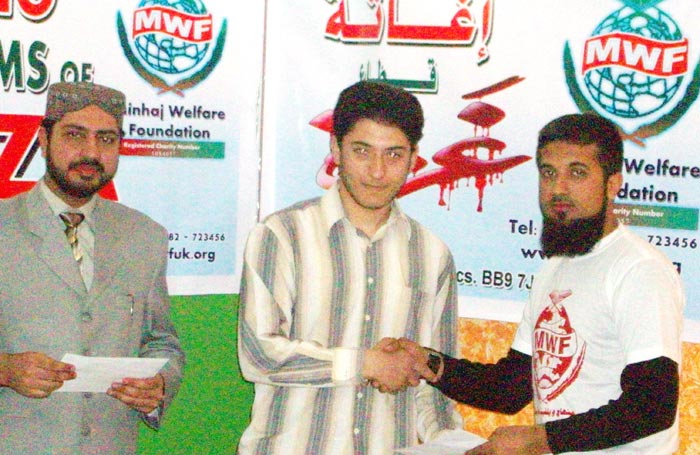 One of the students emotionally described the current climate in Gaza, saying that the effects of the war still remain and it leaves their families in a very tight situation. The student described his childhood saying he grew up most of his life as an orphan; his mother is the only source of income for the six member family. This situation has left him financially unstable during his student life. Unfortunately, this is the situation for many of the students from Gaza who are studying in Cairo, Egypt.
MWF UK representative Adnan Sohail remarked, that the current situation in Gaza remains delicate. The situation needs to be reassessed for a long term rehabilitation project, and hopefully MWF UK is aiming to work towards that.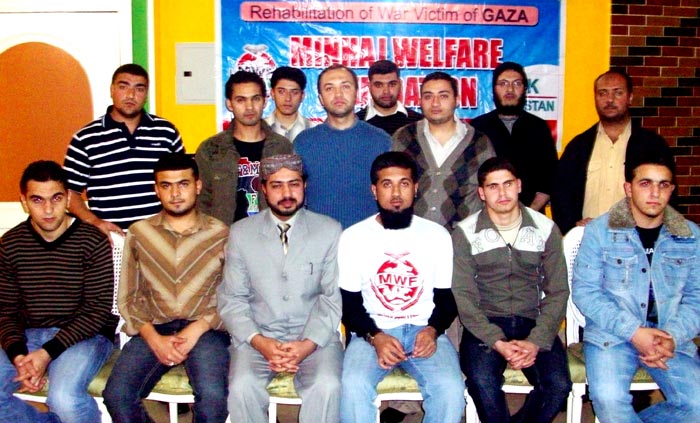 MWF UK would like to thank all those who have supported MWF UK in this Rehabilitation Project. We hope that you will continue supporting our project in Gaza and ensure that the aid reaches directly to the hands of those deprived. Finally, we would like to pray for those people who have lost their lives in this tragic war and hope Allah Almighty bestows patience on all their families.
Report by Adnan Sohail, MWF UK representative in Cairo, Egypt.