Dr Raheeq Abbasi meets DG (Religious Affairs) of Spain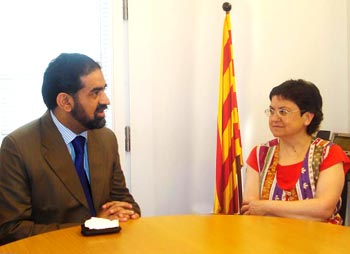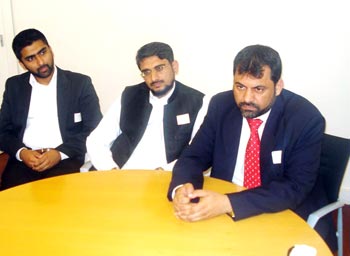 On June 15, 2009, Secretary General of Minhaj-ul-Quran International, Dr Raheeq Ahmad Abbasi, called on Director General d'Afers Religiosos, Ms Monteserrat Coll, in her office along with a delegation. The delegation included Muhammad Naeem Chaudhry, Allama Muhammad Iqbal Azam, Muhammad Nawaz Kiyani, Naveed Ahmad Undalasi, Muhammad Iqbal Chaudrhy, Zil-e-Hassan, Khurram Shabbir.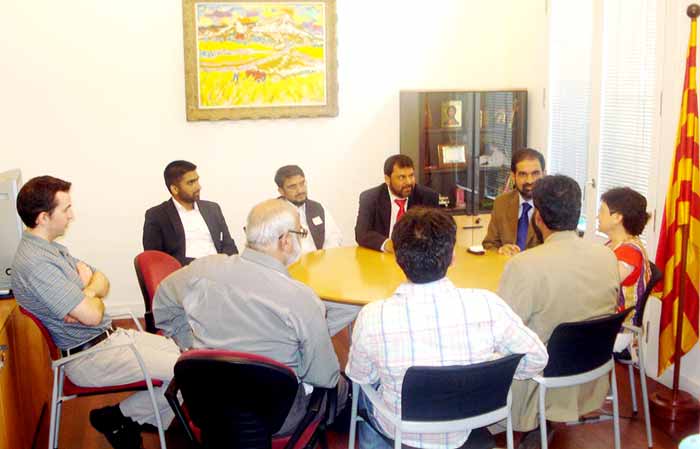 Muhammad Iqbal Chaudhry, president of Minhaj Reconciliation Council, introduced MQI and its services in multiple fields and Dr Abbasi to the Director General for Religious Affairs. Dr Raheeq Abbasi gave a comprehensive introduction of work and personality of Shaykh-ul-Islam Dr Muhammad Tahir-ul-Qadri as well as various programmes and projects of MQI throughout the world. Secretary General said that MQI was going to arrange a three-day training camp by the name of Peace and Integration for the Pakistanis living in Europe in Italian city of Milan. Muhammad Naeem Chaudhry threw light on the role and mission of MQI in the French language and invited her to visit the MQI Centre in France.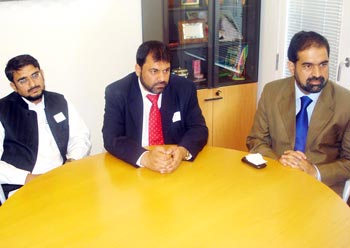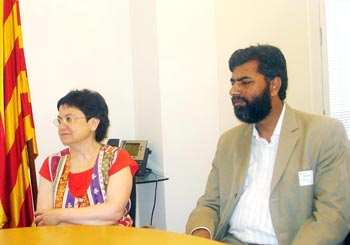 Both leaders agreed that the terrorism being perpetrated in the name of Islam was in fact a heinous conspiracy to defame Islam and Muslims. It had nothing to with religion. Islam does not allow anyone to kill fellow human beings. There is a need to accelerate efforts for establishment of peace. Ms Monteserrat Coll told Secretary General MQI that she was aware of the activities of MQI Barcelona and was happy with the work of the organization. She said that MQI Barcelona's initiatives for interfaith harmony and multicultural understanding were exemplary and deserved appreciation. She also told that president of Catalonia had participated two times in the programmes of the Pakistani community on the invitation of MQI. One of such meeting was held in Minhaj Islamic Centre Barcelona which was also attended by all Imams of Mosques of Catalonia.