Minhaj-ul-Quran International launches Arabic website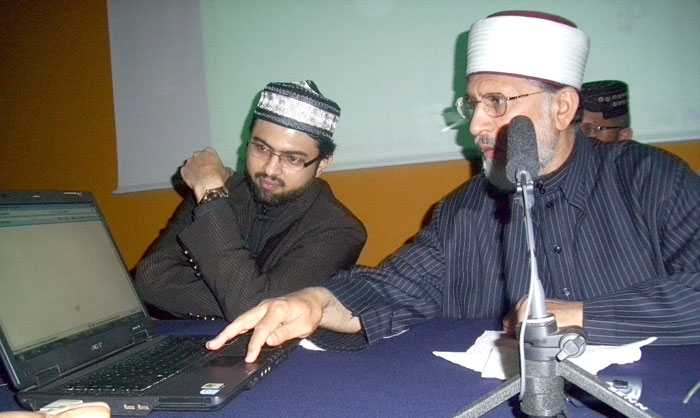 Minhaj-ul-Quran International made history the other day when it launched its central website in the Arabic language. Shaykh-ul-Islam Dr Muhammad Tahir-ul-Qadri inaugurated the Arabic website during his tour of Europe. Shaykh-ul-Islam was attending prestigious Training Workshop in Italy under the banner of MQI European Council on July 18, 2009. His Eminence Dr Muhammad Tahir-ul-Qadri inaugurated the site by clicked on the home page of www.Minhaj.org/arabic.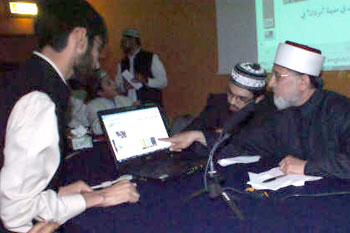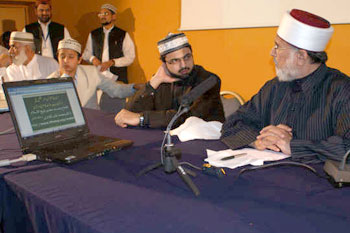 Naveed Ahmad Andalusi, Secretary Media of Minhaj European Council and distance member of Minhaj Internet Bureau, gave introduction of the Arabic website to Shaykh-ul-Islam and other leaders. His Eminence was told that Muhammad Naeem Chaudhry, vice president of Minhaj European Council, had borne all the expenses on the construction of the website. Appreciating the initiative of Minhaj Internet Bureau, he felicitated all people who played their part in it. Shaykh-ul-Islam took keen interest in the website and issued instructions for its improvements. Hundreds of people present in the hall saw the Arabic website on the projector screen and expressed their happiness by clapping.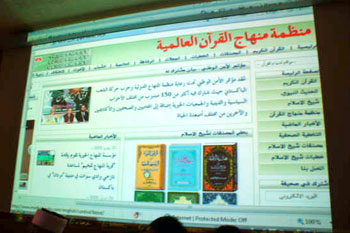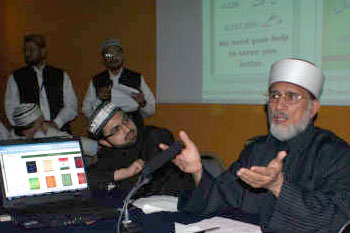 The purpose of launching Arabic website is to convey the message and work of Minhaj-ul-Quran International and Shaykh-ul-Islam Dr Muhammad Tahir-ul-Qadri to the Arabic speaking world. In addition to latest activities of MQI, news updates and print media coverage, the following links are available on the website:
Home page
The Holy Quran
Hadith
Shaykh-ul-Islam
MQI
Previous news
Books of Shaykh-ul-Islam
Speeches of Shaykh-ul-Islam
Contact
The chief highlight of this website is the publication of Shaykh-ul-Islam's books in Arabic language. There is also a link of online membership of Gosha-e-Durood. www.Minhaj.org/arabic link of this website is prominently available on English and Urdu websites of MQI.