3 Days Spiritual Retreat of I'tikaf (London)
Alhamdulillah by the grace of Allah SWT and his beloved prophet SAW, during the blessed month of Ramadan MYL UK, London held a 3 day spiritual retreat (I'tikaf) from Friday 11th September till Sunday 13th September at Minhaj-ul-Quran. The event began promptly on Friday after Salatul-Asar where the brothers and sisters were welcomed to the centre and allocated rooms to place their luggage and sleeping bags.
By Iftar time 30 brothers and sisters had been welcomed to the Itikaf ranging from different cultures and ages. Ages were diverse from 14 up to 29. After Maghrib brothers and sisters were given an introductory talk to advise them of what they need to attain in the coming 48 hours and a pre-planned schedule was also provided.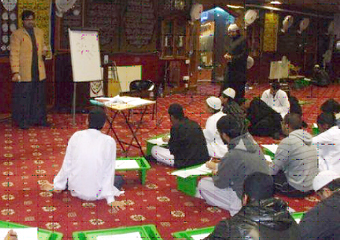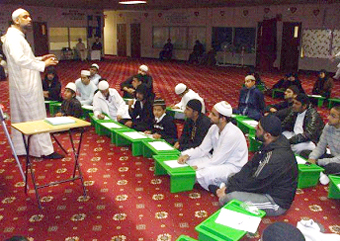 After Salatul Taravi on Friday night a lecture of Huzoor Sayyedi Shaykh-ul-Islam was played, on the Stages of Seeking, and what one must do to view himself as a seeker. This was followed by Salat-ul-Layl and Tahajjud. Brothers and Sisters then did Sehri, Read Fajar and were then advised to rest.
On the following morning a workshop was designed to improve levels of knowledge on the aims and objectives of MQI for current members of MYL as well as prospective members. Brother Abdul Basit Qadri who lead the workshop explained the advantages and disadvantages of the Muslim Ummah in current times and why so many people are away from the deen. He also stated that as the Muslim Ummah has so many problems the solution thus also needs to be a large one. He then went on to talk about, provided with evidences why MQI and Shaykh-ul-Islam are the revivers of Islam in the 21st Century.
Other activities during the Saturday were Q&A sessions ranging from MQI, misconceptions towards Islam and the betterment individually against worldly desires. MYL then played a lecture of Shaykh-ul-Islam which has recently been subtitled and this was to inform new attendees about one of our many projects and to get them involved. The Lecture in Question was Bin-Dekhe-Ishq-e-Mustafa SAW.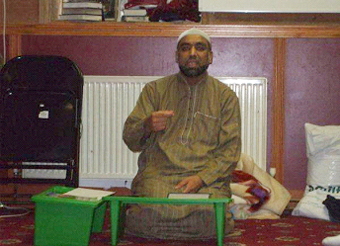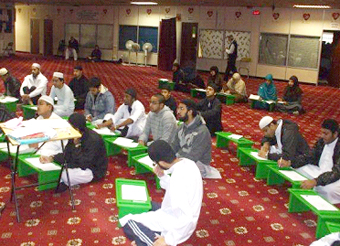 Saturday evening also involved a Mehfil-e-Zikr gathering which was ably lead by the Ameer-e-Tehreek of London Allama Sadiq Qureshi Saab.
The final day of this I'tikaf began with another local initiative being provided by MQI London shown to the attendees which is the Bayt-ul-Hikmah classes. After this tajweed was taught to the brothers and sisters by Hafiz Zeeshan Qadri, whereby many youth were taught to pronounce the Holy Quran in the correct manner. After Salatul Zuhar on Sunday the Brothers and sisters were shown certain clips from Shaykh-ul-Islam's lecture My life My Mission. This was done to show the struggles this great man endured during his life as well as to provide a role model for those who had not chosen to adopt one.
The final chapter of the I'tikaf was to make sure each individual who had attended to grasp the knowledge attained and to bring it out in their day to day lives. The importance of Adab was taught, the importance of Jamaat and finally for everyone to make it a daily routine to practise Minhaj-ul-Amaal. After Maghrib Prayers the organisers of the I'tikaf thanked all numbers present for taking times out from their schedules and attending this spiritual weekend and stressed for all to get involved and join the successful train of MQI towards the path of success.