Times of India: Sunni Barelvis boycott World Sufi Forum, allege RSS hand in 'divisive agenda'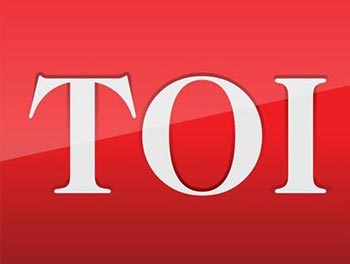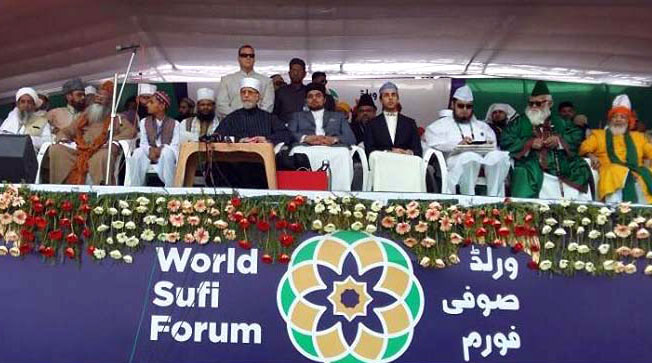 BAREILLY: Clerics of the Sunni Barelvi school of Islamic thought are boycotting the World Sufi Forum which was inaugurated by Prime Minister Narendra Modi at Delhi's Vigyan Bhawan on Thursday. As the influential Dargah Aala Hazrat seminary here had in 2012 issued a fatwa against Pakistani scholar Muhammad Tahir-ul-Qadri, one of the key participants at the forum, clerics have decided to keep away from the event which they feel is "being organized with the help of Rashtriya Swayamsevak Sangh (RSS) to gain political mileage".
As per the clerics, scores of clerics residing in India and Pakistan had issued fatwas against Tahir-ul-Qadri. "Apart from other clerics, Mufti-e-Azam Allama Akhtar Raza Khan, the chief cleric of this shrine, issued a fatwa against Tahir-ul-Qadri saying that he made objectionable remarks in his books and taqrir (Islamic speeches). A fatwa was passed asking people to refrain from reading his books, listening his speeches and boycotting him in social events," said Maulana Asjad Raza Khan, who is Bareilly city qazi and son of the cleric who passed the fatwa. Asjad also released a statement appealing to the seminary's followers to boycott the World Sufi Forum.
"In one of his books, Tahir-ul-Qadri wrote that people should give money to terrorists in Kashmir, while in one of his speeches, he claimed that India is a terrorist country. Such a person should not be invited to our country," said Maulana Shahbudeen Razvi, a shrine functionary.
The clerics alleged that the event is being organized with the help of RSS and is the result of a divisive agenda. "The World Sufi Forum is being organized with the aim of dividing Muslims in our country. RSS is backing this event and also one of the sponsors. It is being publicized that the major objective of the event is to strengthen global peace and reject violence and extremism. However, on the pretext of spreading the Islamic message of peace and tolerance, the main aim of the event is political gain," said Mufti Mohammed Salim Noori, spokesperson of the shrine.
"As Sufism does not endorse taking political benefits, the event is being organized against the core beliefs of Sufism and hence we are boycotting it," Noori added.
"I cannot think of attending any event which is backed by RSS or is politically motivated," said Hazrat Subhan Raza Khan, chairperson of the shrine, talking to TOI. The Sunni Barelvi clerics added that many other shrines in the state, including the one located in Etah and Faizabad, are also boycotting the event.
The World Sufi Forum will continue till March 20 and a large number of delegates from across the world will attend the event.
Source : http://timesofindia.indiatimes.com/city/bareilly/Sunni-Barelvis-boycott-World-Sufi-Forum-allege-RSS-hand-in-divisive-agenda/articleshow/51445345.cms