The Statesman News: World Sufi Forum rejects all forms of terrorism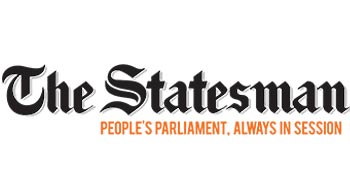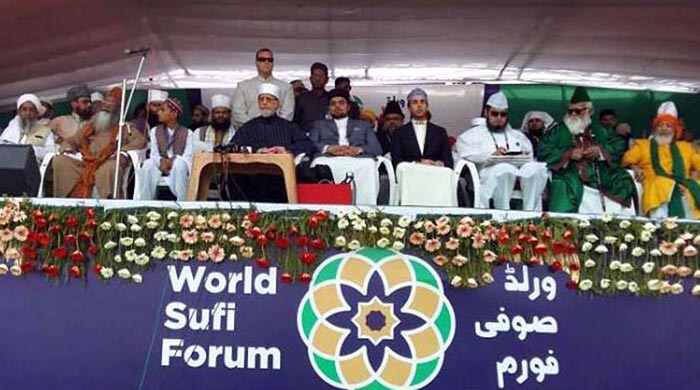 The World Sufi Forum on Sunday rejected all forms of terrorism outright and urged governments across the world to support the "revival" of Sufism to combat this menace.
The Forum made the appeal even as influential Pakistani-Canadian cleric Muhammad Tahir-ul-Qadri identified terrorism as the common enemy of both India and Pakistan and asserted the two countries will have to fight it out together.
A declaration adopted at the end of the first international conference of representatives of Sufism from 22 countries brought together by the All India Ulama and Mashaikh Board (AIUMB) also came down heavily on the present-day growing sectarianism in the societies of Muslims and others.
"We openly condemn all forms of terrorism in clear and categorical words whether it is intellectual, social religious, political and economic or ideological terrorism. We reject all forms of terrorism outright," it said.
The Forum while requesting the governments of the world to extend its full cooperation for the revival of Sufism asserted that the remedy for the elimination of radicalism and extremism ideologies is in the ideology of Sufism only.
The Forum participants also slammed Taliban, al Qaeda, ISIS and all other terrorist organisations who have destroyed the brotherhood of mankind.
"We condemn the brazen violation of Islam and human rights and strongly appeal to Muslim youth to shun extremist organisations and wrong interpretations of the Quran and Hadith that go against the consensus of the Ummah," it said.
In his speech on the concluding day of the conference, Qadri urged the Indian and Pakistani establishment to reflect as to whether they will remain "enemies forever?
"I request the governments to refrain from spending on lavish lifestyles and instead focus on eradication of poverty and end the enmity. Seventy years have passed since independence. Four wars have been fought. Are the two countries going to be enemies forever?"
"For god's sake end this enmity now. And stop spending your Budget money on enmity. Spend your budget for promotion of peace. India should understand Pakistan is not its enemy and Pakistan should realise that India is not its enemy. The common enemy of both the countries is terrorism," Qadri said.
Qadri, whose massive protest in Islamabad a year-and-a- half ago had shaken the Nawaz Sharif regime, identified poverty as the root cause behind terrorism and extremism.
Source : http://www.thestatesman.com/news/latest-headlines/world-sufi-forum-rejects-all-forms-of-terrorism/131254.html