Dr Tahir-ul-Qadri congratulates Muslims on Eid al-Adha & Hajj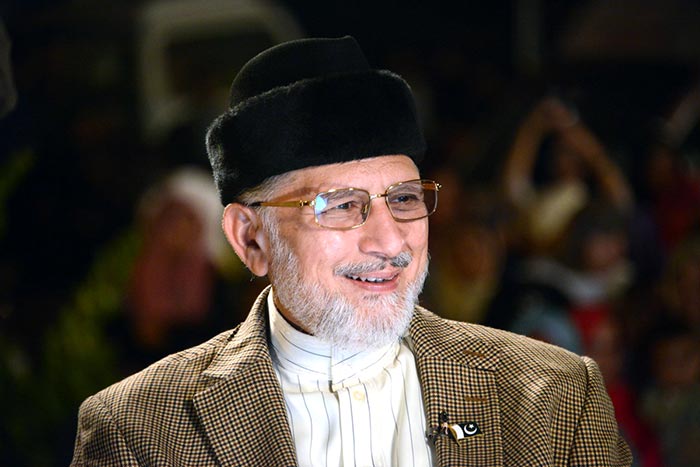 MQI leader Shaykh-ul-Islam Dr Muhammad Tahir-ul-Qadri has congratulated the people of Pakistan and the Muslims around the world on the blessed occasions of Hajj and Eid al-Adha. He prayed to Allah Almighty to shower His blessings on the beleaguered Muslims and rid them of the hardships and problems they are facing.
I extend my felicitations to the entire Ummah and the people of Pakistan on the auspicious occasion of #Hajj2019. May Almighty bestow His blessings upon Muslims brethren and relieve their pains and bring happiness to their lives.

— Dr Tahir-ul-Qadri (@TahirulQadri) August 10, 2019
In a special message, Dr Tahir-ul-Qadri said that economic prosperity and welfare of the Muslim world lies in forging unity in their ranks. He said that the day they got united by rising above their petty and narrow differences, all conspiratorial plans will fall by the wayside. He said that the Islamic renaissance is directly connected with the youth equipping themselves with knowledge of engineering and science and other modern sciences. He said that the nations that will remain aloof from science and technology will neither be able to protect their sovereignty nor promote their values, creed, and traditions.
Dr Tahir-ul-Qadri said that on the blessed occasion of Eid-ul-Azha, his message to the youth and the students is that they should dedicate themselves wholeheartedly to the acquisition of knowledge and spiritual training. They should make sure that they are regular in offering prayers five times a day, and recite the Holy Quran and the books on Sunna.
Dr Qadri directed the MQI chapters to prioritize the poor and deserving people on the time of Eid. He said that we should do everything possible to bring smiles on the faces of all and no one should remain deprived of the spiritual blessings.