Press Release: Students' role central to eradication of terrorism: Dr Raheeq Abbasi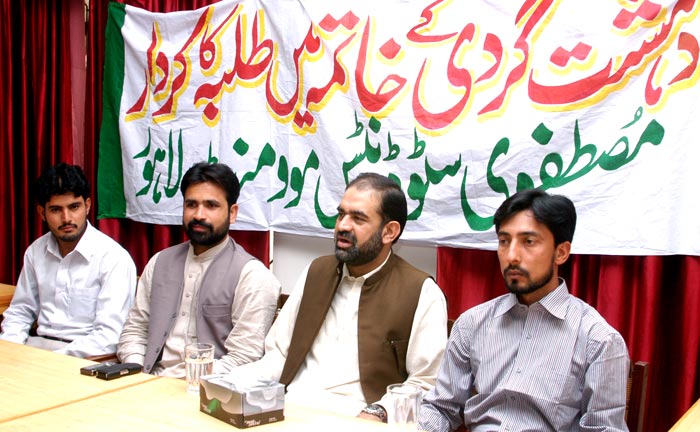 Dr Raheeq Ahmad Abbasi, Secretary General of Minhaj-ul-Quran International, has said that the terrorists are bent upon defaming Islam, destabilizing Pakistan and rendering our religion's teachings into ambiguous and dishonoured. They have no religion, as no religion allows mischief and massacre. They can never be Muslims, anyway. The time has come that students also get united against terrorism and play their active role for the eradication and annihilation of the menace. It is through propagation and effective spread of the teachings of the Sufis and Sufism that the roots of terrorism can be deracinated.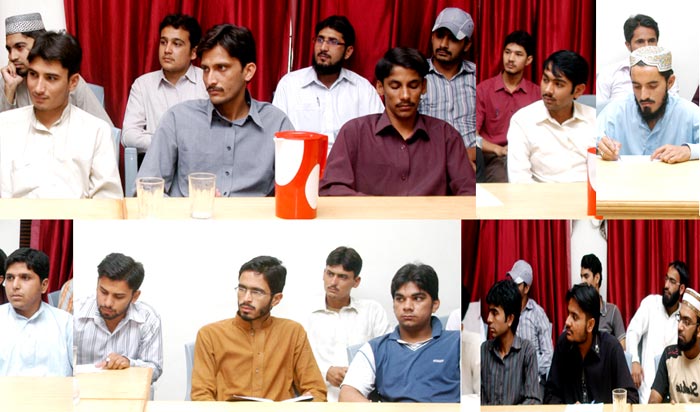 Dr Abbasi was delivering his keynote speech at a Discussion Forum organized by Mustafavi Students Movement (MSM) on the subject of "Role of Students in elimination of Terrorism" in Lahore today. He said the elder generation of a nation possessing valiant and audacious character always leaves a legacy for their successors to inherit. That serves as a beacon of light to the youth . However, unfortunately, our elders, who inherited an independent homeland, have not bequeathed anything to their inheritors. This has put double responsibility on the shoulders of the students and youth to play their effective role for national solidarity, progress and prosperity with a single-minded determination. "If you fail to deliver and translate the dream of a prosperous Pakistan into reality, then who else would do that?' Dr Abbasi questioned.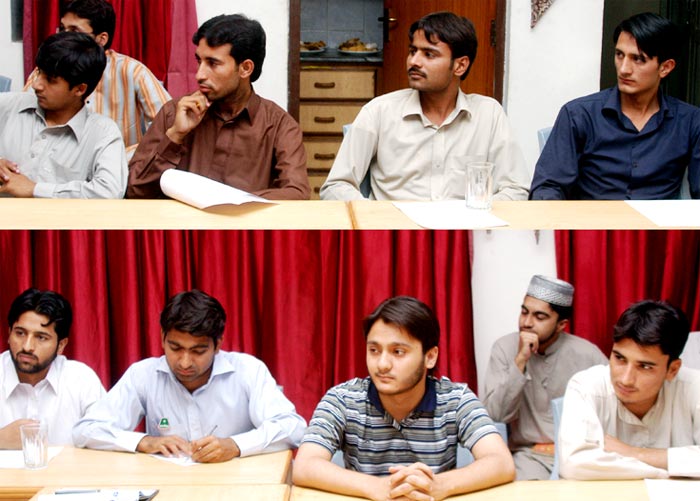 Dr Abbasi said that those religious institutions, which are serving as the breeding ground of extremism and terrorism, are not advancing the cause of Islam. Rather their actions are instrumental in debunking and defaming the Islamic teachings. He said that the international powers were scared of the increasing acceptance of Islam among the larger chunks of people. That is why they are hatching conspiracies against Islam and its teachings. The blasphemy committed against the Holy Prophet (pbuh) is a part of global conspiracies and is closely linked to the efforts to cause dissension among the Muslims in the world. He demanded of the Muslim community around the globe to raise a united voice against blasphemy at the international level.
Dr Raheeq Abbasi reminded the students that Islam espouses moderation and once excesses are committed against this standard behaviour, it paves the way for emergence of extremism and radicalism in society. He said that Islam has spread through love, and mysticism holds central place in the Islamic teachings. He said that we have given up reformation of our character and morality and adopted anger and rigidity as our way of life.
He said that the students and youths are the real leaders and only they can bring about a change in society. "The students need to work hard and become the agent of change. They should know that future, prosperity, self-reliance and self-confidence of our people rest on their shoulders,' he concluded.
In addition to MSM president Asghar Hussain Jutt, Secretary General Sajid Gondal and MSM leadership, a large number of students from different colleges and universities also participated in the Discussion Forum.