Shaykh-ul-Islam felicitates Muslims on Eid-ul-Adha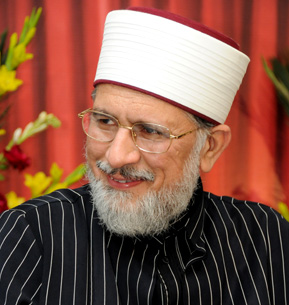 Shaykh-ul-Islam Dr Muhammad Tahir-ul-Qadri has felicitated Muslims around the globe on the auspicious occasion of Eid ul Adha. In his special message, he said that Eid has come at a time when more than 20 million people are in acute need of help due to massive floods in Pakistan's history. He instructed workers and associates of MQI to celebrate Eid with utmost simplicity and spend on the welfare of downtrodden sections of society. He said that real message of Eid is to work out systems and mechanisms for helping out those mired in distress.
He reminded the Pakistanis that extremism and terrorism thrived in an atmosphere of poverty and unemployment. "It is our national and religious duty to turn Pakistan into a welfare state, a country that represents the aspirations of its people" he added.