Awakening national consciousness a must to face challenges : Dr Muhammad Tahir-ul-Qadri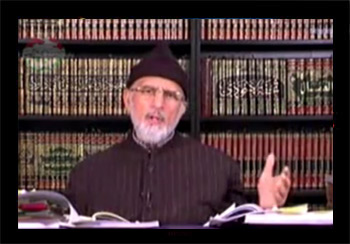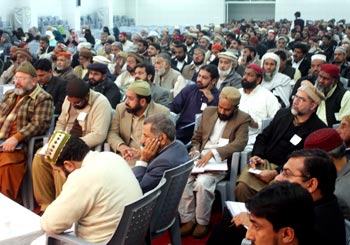 Shaykh-ul-Islam Dr Muhammad Tahir-ul-Qadri has said that the system currently in vogue in the country is geared to protect the vested interests of the powerful elite and no one is raising any voice against this corrupt and oppressive system. He further said that the privileged sections of society are on the same page to protect this discriminatory arrangement. The holders of fake degrees, he added, are the members of assemblies after getting elected again on the strength of their purse. There is a dire need of getting rid of this system if we have to preserve the future of our succeeding generations. The people of Pakistan need to be at the forefront of campaign for awakening the national consciousness. The present system, Dr Muhammad Tahir-ul-Qadri maintained, allows for change of faces at the helm of affairs. Unless people rise up and be counted, the power elite, which comprises 3% of the country's population would continue to push them against the wall.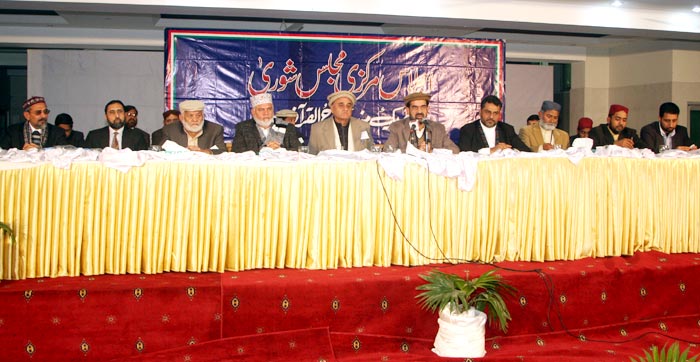 He further added that the scourges of terrorism, extremism and radicalism are eating into the vitals of our state and society. Minhaj-ul-Quran International, he held, fully rejects these reactionary forces and is engaged in an intellectual struggle against these triple evils around the world. "Our vision is based on dynamic spiritualism, welfare, tolerance, moderation, modernity and peaceful coexistence. The pernicious tree of terrorism and extremism was watered by the successive powers that be for the advancement of their own vested interests. Unless the roots of terrorism are eradicated, this menace would continue to afflict our society much to our collective detriment," he opined.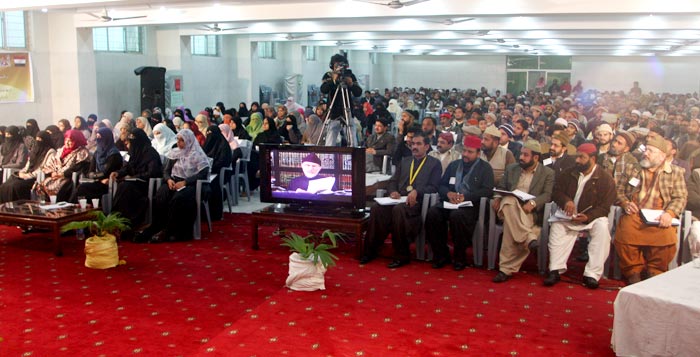 Shaykh-ul-Islam Dr Muhammad Tahir-ul-Qadri expressed these views while delivering his keynote speech telephonically from Canada to a concluding session of two-day meeting of MQI's Majlis-e-Shura in Lahore. The meeting was attended by over 600 delegates from across Pakistan. Amir-e-Tehreek Sahibzada Faiz-ur-Rehman Durrani, Vice chairman of Pakistan Awami Tehreek Aaga Murtaza Poya, Nazim-e-Ala Dr Raheeq Ahmad Abbasi, naib Nazim-e-Ala Sheikh Zahid Fayyaz, naib Nazim-e-Aala GM Malik, naib Nazim-e-Aala Shaykh Abdul Aziz Dabbagh, naib Nazim-e-Aala Rana Muhammad Idrees, Amir-e-Punjab Ahmad Nawaz Anjum, PAT's Secretry General Anwar Akhtar Advocate, Director of Foreign Affairs Raja Jamil Ajmal, Irshad Ahmad Tahir, Farooq Mahmood, Qazi Faiz ul Islam, Jawad Hamid, Rana Fayyaz, Sajid Mahmood Bhatti, Javed Iqbal Qadri and other leaders of all forums of MQI were also present on the occasion.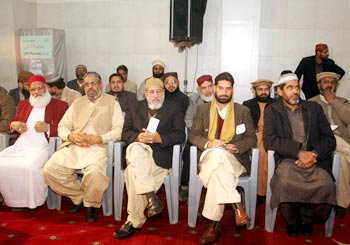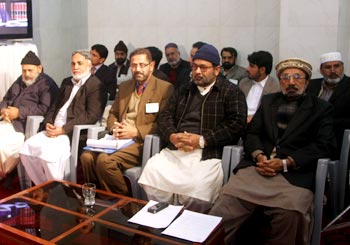 Dr Muhammad Tahir-ul-Qadri regretted that at a time when the world is moving ahead towards integration for the benefit of humanity, our society is afflicted with the evils of conservatism, radicalism, sectarianism and ethnic divisions. Influenced by others, the Muslim societies have forgotten their values and culture. "We are aping others by inculcating their negative values while turning a blind to their positives. In these circumstances, heavy responsibility rests on the shoulders of all those associated with MQI that they come out in the open and awaken the public consciousness for the sake of humanity," he remarked. Dr Muhammad Tahir-ul-Qadri said that a mix of economic, political and energy crises has made life difficult for the common man. The government is bent upon fleecing him on this or that pretext instead of tightening its own economic belt and cutting down non-development expenditure.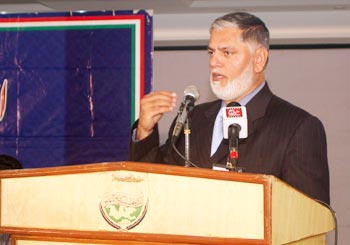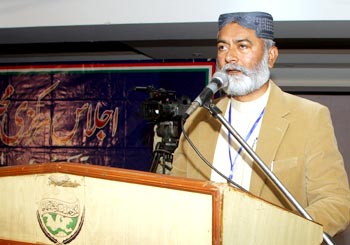 The Majlis-e-Shura unanimously adopted a resolution against skyrocketing price hike, target killings, energy shortages and unending spate of terrorism. The resolution demanded of the government to find immediate solutions to these raging crises.