MQI calls for early release of Irshad Saeedi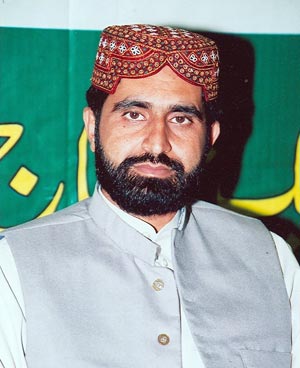 Chairing an emergency meeting of Central Working Council of MQI, Sheikh Zahid Fayyaz, senior Deputy Secretary General, has expressed his grave concern on the sudden disappearance of Mufti Irshad Hussain Saeedi, provincial Nazim-e-Dawat of MQI along with a driver and a companion. He asked the federal and provincial governments to discover the missing persons within 24 hours, otherwise, the rulers would be responsible. He said that grave concern, anxiety and anger existed among the workers.
Talking to the journalists after the meeting, Sheikh Zahid Fayyaz said that MQI appointed Irshad Saeedi as Nazim in Sindh a few years ago and he had a respectable identity as a distinguished religious scholar who has been delivering speeches at different TV channels. He left Karachi at 10 pm on June 10 in connection with attending a Milad Conference. He told that there had been no contact with him since 6:30 am. His silver colour Cultus car no ASA-192 was recovered near Hyderabad through tracking system.
Sheikh Zahid Fayyaz said that Mufti Irshad Hussain Saeedi was an asset of MQI and his sudden disappearance had caused anxiety among the millions of workers of MQI. He said that it was responsibility of the governemnt to take urgent measures for his recovery; otherwise it would not be possible to control the workers. He said that no delay would be borne in this regard. He said that MQI was a peaceful organization and its positive and responsible role should not be construed as weakness.