Dr Tahir-ul-Qadri condemns attack on pilgrims in Mastung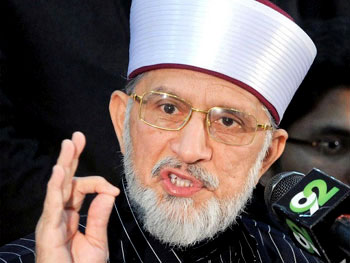 PAT leader Dr Muhammad Tahir-ul-Qadri has strongly condemned suicide attack on a bus of pilgrims in Mastung (Quetta) and said that a sustained campaign to target a particular community is a great tragedy. He said that millions of people were suffering from insecurity due to increasing incidents of terrorism and violence throughout the country. He said that the deteriorating law and order situation demanded that comprehensive anti-terror policy should be announced immediately to stem the downward turn of events.
Dr Qadri said that the perpetrators of heinous crimes were a blot on the face of humanity, Pakistan and Islam. He said that they needed to be dealt with an iron hand. He prayed to Allah Almighty to rest the departed souls in peace and give patience to the bereaved families.