Support Tahir-ul-Qadri for protection of child rights: PAT Punjab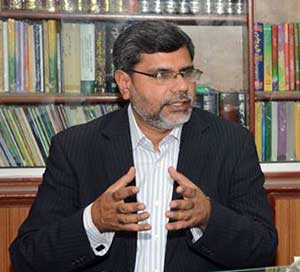 President of PAT Punjab Basharat Aziz Jaspal has said that child labour is a grave crime that violates the rights of the children. He said that due to corrupt and oppressive system that denies rights to the people, more than 30 million children are forced to commit child labour. He said that children have to do menial jobs such as dish washing, working in workshops in unhealthy and inhospitable circumstances where they are subject to all kids of abuse and even torture. He said that 2% of powerful elite has kept the 98% people deprived of their fundamental rights to decent life and access to basic services of life. He said that powerful elite has had firm grip on all levers of power as well as resources.
The President of PAT Punjab expressed these views while addressing a ceremony held under the banner of Minhaj Welfare Foundation to mark the Child Day in Model Town. Director MWF Amjad Ali Shah, Fayyaz Warriach, Abdul Hafiz Chaudhry, Mushtaq Nonari Advocate, Tanvir Ahmad, Khurram Shahzad, were also present at the occasion.
Speaking at the occasion, Syed Amjad Ali Shah said that children of 2% minority elite have access to best education in the country as well as abroad and end up occupying top positions in the country on return, while the children of the poor households crave for a few loaves of bread to satisfy their hunger. He said that these children are unable to get education due to extreme poverty, adding that ruling elite is solely responsible for this sorry state of affairs. He said that commitments contained in the Constitution are not being fulfilled and consequently, hundreds of billions of rupees are siphoned off from the national exchequer. He said that Pakistan has become almost bankrupt financially.
MWF Director said that the nation would have to support Dr Tahir-ul-Qadri for uprooting for corruption, and protection of child rights. He said that child day should not be celebrated as a fashion rather it is important to understand the spirit and message of the day and endeavor to pursue the same during the rest of the year. He underlined the need of practical steps to improve the well-being of the poor children, adding that their days would not change merely due to celebrations but actions.