PAT demands immediate withdrawal of 5% GST on POL products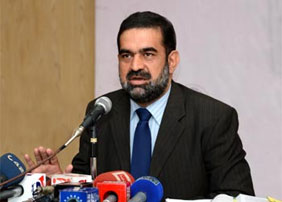 Central PAT President Dr Raheeq Ahmad Abbasi has said that increase in General Sales Tax is a money bill and its imposition through Statutory Regulatory Order (SRO) is an insult to the people and Parliament. He said that if the government has to impose taxes in its own way, then it should stop staging the façade of presenting budget in and getting it approved by Parliament. He demanded of the government to immediately withdraw imposition of 5% GST on petroleum products.
Dr Raheeq Abbasi expressed these views while talking to media men in the central secretariat yesterday. He also prayed to the judiciary to protect public interest by declaring this illegal increase null and void. He said that instead of limiting themselves to walkouts and issuing condemnatory statements, the opposition parties should force the government to withdraw this increase but added in the same breath that the friendly opposition has failed to play its effective role on the anti-people policies of the government and these are the masses who are being badly exploited. He said that the benefit of reduction in prices of POL products has not fully been transferred to people and they have further been burdened with imposition of 5% GST.