PAT welcomes passage of 21st Constitutional Amendment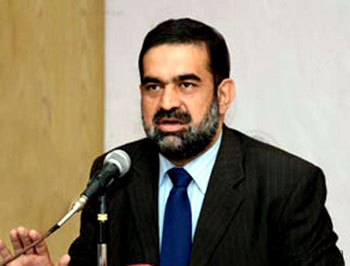 The Central PAT President, Dr Raheeq Ahmad Abbasi, has said that Dr Tahir-ul-Qadri is the first leader who gave the idea of setting up military courts to try terrorists. He said that PAT welcomes the passage of the 21st Constitutional Amendment, adding that the demand of military courts was part of the 14-point anti-terror strategy presented by Dr Tahir-ul-Qadri a few weeks ago. He had said that the present anti-terrorism courts are being used for political purposes and they should be replaced by military courts. He said that if 14-points of Dr Tahir-ul-Qadri are implemented in letter and spirit, the cancer of terrorism can be eliminated once and for all.
Dr Raheeq Abbasi described the passage of the 21st Constitutional Amendment as the first step towards elimination of terrorism from the country, adding that it is time to think about the national interest over and above personal interests. He said that without stopping funding and bringing about changes in prevalent syllabus of seminaries, the war against terrorism cannot be won comprehensively. He said that the roots of terrorism lie in sectarianism, extremism and 'Takfeeriyat'. He said that edicts declaring others non-Muslims should be banned and those indulging in such practices should be meted out exemplary punishment.
The PAT President demanded that there should be ban not only on the names of defunct organizations but also on their activities. He said that organizations having extremist and radical ideology and thoughts should be banned, further stating that they should not be allowed to operate under new names. He said that the government should establish institutions with a mandate to look after the children orphaned in military operation against terrorism in tribal areas. He said that such institutions should provide facilities for education and decent upbringing of the affected children. He demanded that special scholarships should be provided for the purpose and opportunities given to them to become part of mainstream society after completion of their education. He warned that in case of failure to rehabilitate these children, there is a possibility that they might fall in the hands of extremists and end up becoming militants.