PAT, MQI to celebrate Friday as 'Azmat-e-Mustafa (PBUH)' Day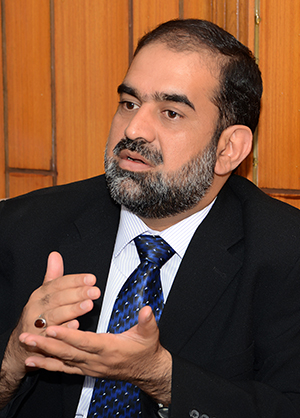 Pakistan Awami Tehreek and Minhaj-ul-Quran International will celebrate the upcoming Friday (January 23) as 'Azmat-e-Mustafa (PBUH)' Day throughout the world to show their extreme love and reverence for the beloved Prophet (PBUH) and to condemn the terrorists and worst enemies of humanity who published blasphemous caricatures.
According to a joint statement issued by PAT President Dr Raheeq Abbasi and acting Secretary General of MQI GM Malik, the decision to celebrate the day has been taken on the instructions of PAT chief Dr Tahir-ul-Qadri from the holy city of Madina. 'Azmat-e-Mustafa (PBUH)' rallies will be taken out at all the districts of the country against the caricatures. Greetings and salutations will be sent on the Holy Prophet (PBUH), the benefactor of entire humanity, during these rallies and a strong message of unwavering loyalty to the Prophet (PBUH) will be conveyed across the world.
The PAT statement demanded that those who indulged in blasphemous act of drawing caricatures should be declared as global terrorists and should be proceeded against for their role in spawning terrorism at international level. It said that these mischievous elements should be arrested forthwith. The statement said that 'Azmat-e-Mustafa' rallies will be organized in all districts, towns and Tehsils of the country on January 23 which will be attended among others by leaders of PAT, MQI, MYL, MSM, MUC, and representatives of religious and political parties and people belonging to all walks of life. The participants of these rallies will pledge their loyalty to the person of the Holy Prophet (PBUH).
Dr Tahir-ul-Qadri has appealed to religious scholars to deliver their Friday sermons on the subject of greatness of the Holy Prophet (PBUH). Special conferences will also be held in this regard under the banner of Minhaj-ul-Quran Women League on January 23.