Punjab, Sindh have been lying on LB polls for 7 years: PAT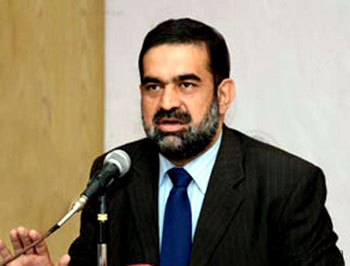 LAHORE: [03-03-2015] The President of Pakistan Awami Tehreek Dr. Raheeq Ahmed Abbasi has said that how can we accept such a democracy where the Punjab and Sindh government have been telling lies about the Local Bodies elections for seven years and the poor man has been pushed to the wall. He said the PAT is considering starting a protest movement and is in consultations with leaders of lawyers, civil society, former nazims, naib nazims and like-minded parties.
While addressing the PAT social media committee Dr Raheeq instructed the social media committee to pave the path for such a movement. He said the rulers fix a date and the very next day take back their words. He said the Supreme Court must act against the prime minister and chief ministers under Article 6 of the Constitution for making a mockery of the system. He said that for the last seven years the PML-N and the PPP are making fun of the constitution and the people of the country. He said they do not want to share power and wealth with the poor and are strong supporters of status co, which is the main reason that the people are being deprived of the fruits of democracy and now do not want to hear the word democracy.
Dr Raheeq said that this is the main reason for approaching the former nazims and naib nazims and other like-minded parties and seeking their support to start the movement. He said the system the rulers want to impose is useless and the masses would never benefit from it. He said instead of fulfilling its duty for delimitation of constitutions under Article 140A, the Election Commission has given these rights to the provinces. He said be the senate of Local Bodies the Election Commission has never fulfilled its duties.