Minhaj Welfare Foundation establishes medical camp in Swat & Charsadda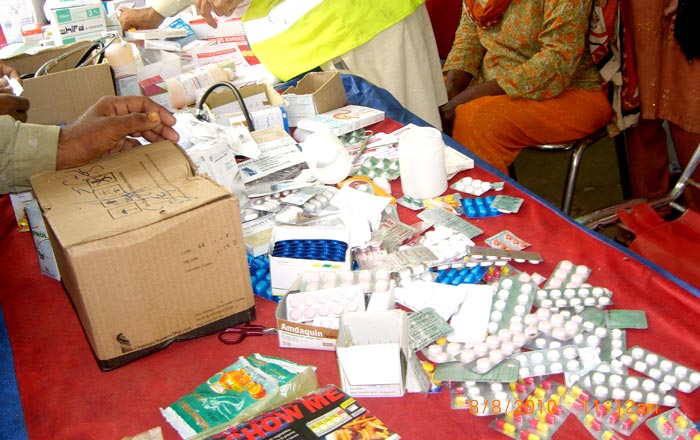 The rescue and relief operations of Minhaj Welfare Foundation continue unabated in the flood affected areas of Pakistan. The Foundation has dispatched more relief goods to the affected areas. One month ration package was distributed among the 500 families of Mangora under the supervision of Mian Iftikhar Ahmad, the Coordinator of MWF.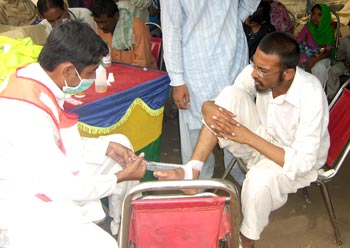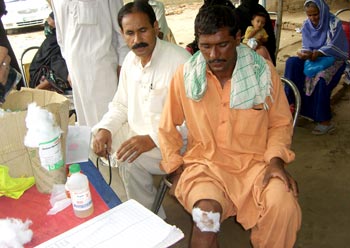 Zia-ur-Rehman, senior Naib Amir of MQI Khyber Pakhtoon Khawa and Ghani Razzaq were also present on the occasion of distribution of relief goods. Four flood relief committees are working under the supervision of Ghani Razzaq in Swat. MWF has also set up a medical camp under the care of Dr Tariq Mahmood in which hundreds of the affectees are being given medical treatment.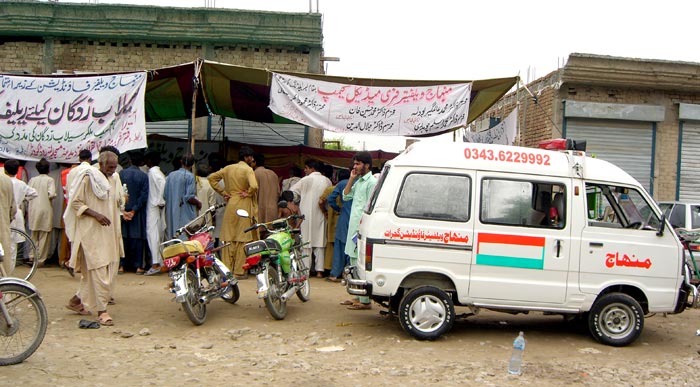 One month ration package was also distributed among the 500 affected families of Charsadda on August 21. Minhaj Medical camp has also been set up here. More than 1000 affectees of Swat and Charsadda have got themselves registered with MWF so far. On the other hand, about 1000 individuals have also been registered in Minhaj Tent Settlement in Noshehra.