Minhaj-ul-Quran International, Canada
Geographically speaking, Canada is located at a point called 'End of the World'. Minhaj-ul-Quran International has two Islamic centres in this very cold country of the world one of which is owned by the organization. The beautiful building of this centre houses many grand halls and libraries. Islam is spreading very fast in Canada, especially the youth is getting attracted to Islam. Minhaj-ul-Quran International is busy spreading the message of inter-faith harmony and reconciliation.
Shaykh-ul-Islam Dr Muhammad Tahir-ul-Qadri undertook his first visit to Canada in February 1997. During his second tour in June 1997, he addressed a large gathering of Muslims from Pakistan, India and other countries on the topic of "Unity within Muslim Umma". Later on, he addressed another gathering on the subject of "Dialogue with Jews and Christians". In February 1999, he went on an organizational tour of Canada and during his stay, delivered a keynote address in the famous hall of Toronto "Hollywood Princess" on the topic of "International Politics and Demands of Present Age". During his fourth visit of Canada in 2001, he held meetings with local office holders of Minhaj-ul-Quran and took part in a seminar of Pakistan Awami Tehreek organized by the PAT local chapter there. He also held meetings with the local Muslim Community and inaugurated new organization.
He completed the Urdu translation of the Holy Quran known as "Irfan-ul-Quran" during his stay in Canada in 2005. This is a unique and rare translation of the Holy Book. He also continued his lectures on the Prophetic traditions and the Holy Quran. He also participated in a 3-day training camp and delivered special lectures.
Dr Qadri is based these days in Canada. He took this decision to travel fast around the world to strive for the objectives of MQI on the globe. Especially after 9/11, the onslaught of terrorism had to be fought back to defend Islam's resal identity and not let the Satanic forces distort it. After launching Fatwa against terrorism and Suicide Bombing and storming the world with his peace offensive to counter the elements of tyranny around, he turned toward Pakistan and performed his current spell of revolutionary politics to attain the goal of revolution. The war is on and he is behind the target.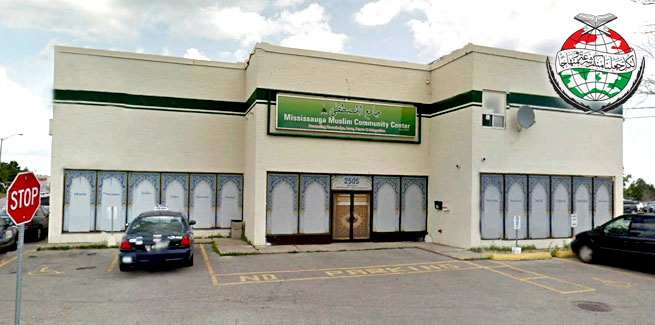 Mississauga Muslim Community Center, Toronto
Mississauga Muslim Community Center
2505 Dixie Road, Mississauga Ontario
L4Y 2A1 Canada
+1 905 270 4900
info@minhajcanada.org