Mustafavi Students Movement (MSM) website launched by MIB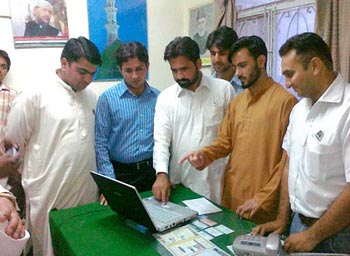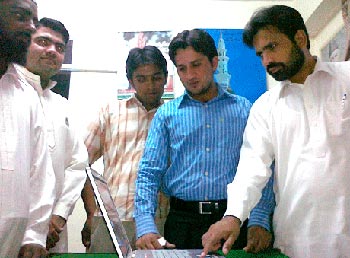 The website (http://www.movementpakistan.com) launching ceremony of Mustafavi Students Movement (MSM) took place on Sunday, May 16, 2010 in the Divisional office of MSM Rawalpindi. Ch. Amjad Hussain Jutt, central president of MSM, presided over the ceremony while Muhammad Irfan Yousaf, central senior vice president, was the guest of honour. The office holders of MSM Rawalpindi and Islamabad led by Ali Raza Ch. and GM Norani were also present on the occasion.
Both Ch. Amjad jut and Irfan Yousaf inaugurated the website in the echo of slogans of MSM. Speaking on the occasion Amjad jut said that this was the long awaited requirement of MSM which has been fulfilled today. He further said that this would increase the performance of MSM all over Pakistan. He said that it is the age of internet and there is a tough competition among different organizations to project their performance through the cyber world to a variety of audiences. He said that the newly launched website would enable the workers of MSM to know about the activities of the students' body in different parts of the country. They would also know about the latest updates about MSM.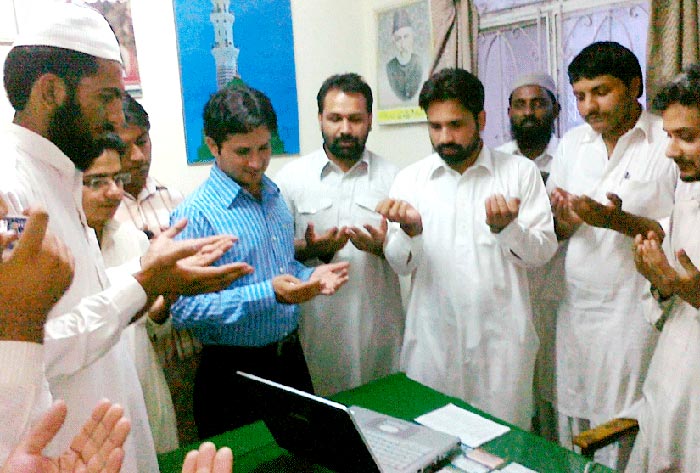 He said that website would serve as the main source of communication between the students. He told the audience that MQI was the only organization, which had state of the art online system. 'A separate bureau by the name of Minhaj Internet Bureau has been set up at the central level to mainstream the online activities of different organs of the MQI and our website is visited by thousands of visitors on daily basis,' he said. Amjad Hussain Jutt congratulated MSM Rawalpindi and Islamabad on taking this initiative. Speaking on the occasion, Irfan Yousaf said that new website represented a marvelous achievement of MSM and appreciated the entire team for completing this assignment. Ali Raza Ch and. G.M. Norani also spoke on the occasion.