MQI Leaders Spend Independence Day with the Flood Affectees
The central leaders of Minhaj-ul-Quran International, who had reached Nowshera on August 13, spent the Independence Day with the flood affected people. When the caravan of Minhaj Welfare Foundation reached the Minhaj Tent Settlement in Noshehra, people expressed their extreme happiness and received the MQI's delegation with zeal and zest. The Tent Settlement established by MWF houses over 1000 people where they are being provided with every necessary item of daily use.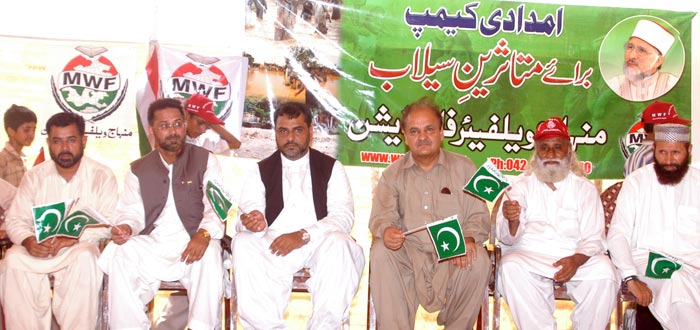 Sheikh Zahid Fayyaz, acting Secretary General of MQI and Iftikhar Shah Bokhari, director of MWF, were guests of honour in the Independence Day Ceremony where participants sang national songs and made speeches highlighting various phases of the freedom struggle. A quiz show was also organized where children gave answers to the questions about Pakistan.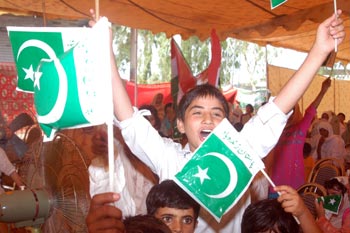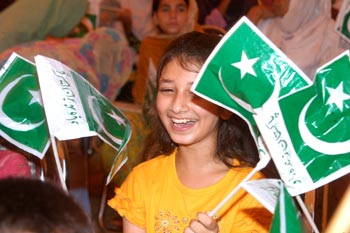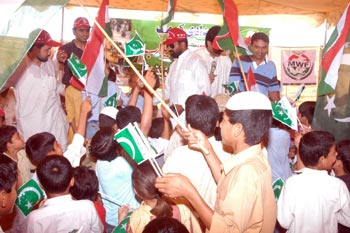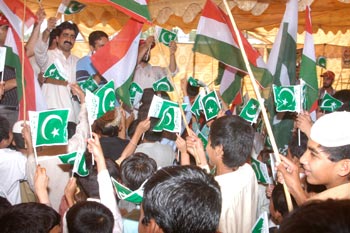 Speaking on the occasion, Sheikh Zahid Fayyaz said that workers and followers of Minhaj-ul-Quran International are with their suffering brethren and the purpose of spending Independence Day with them was mark of our solidarity. He said that it is our national duty to come forward and help the flood affectees in every possible way by rising above differences of race, colour, and creed etc. He told the participants that hundreds of workers of Minhaj Welfare Foundation are busy in the relief and rescue operations throughout Pakistan.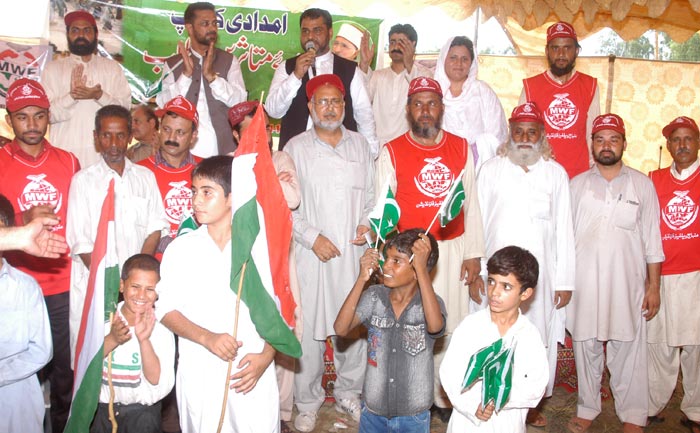 The central leaders spent two days with the flood affected people and observed the arrangements from a close quarter. He directed the workers to leave no stone unturned to help the people.