Minhaj Welfare Foundation dispatches ten truckloads of relief goods for flood victims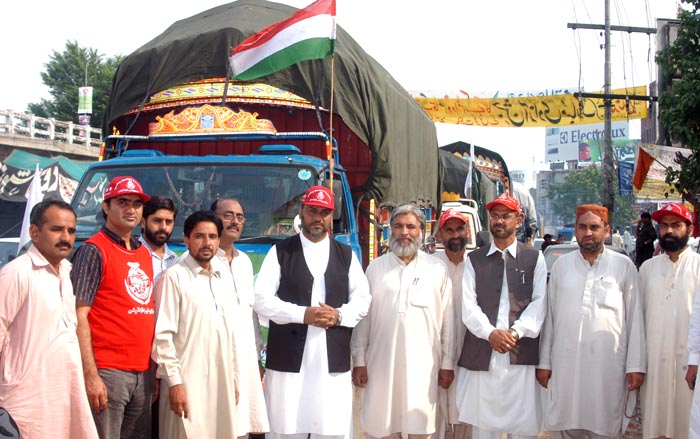 The Minhaj Welfare Foundation continue unabated in the flood hit areas. Ten more relief and rescue operations of trucks of relief goods have been rushed to Noshahra. The relief items consist of beds, tents, bottles of mineral waters, flour, rice, and other necessities of life. This 'Help Caravan' of Minhaj Welfare Foundation set of from Lahore on August 13. Acting Secretary General MQI Sheikh Zahid Fayyaz, Director MWF Iftikhar Shah Bokhari and other leaders saw off the caravan with prayers.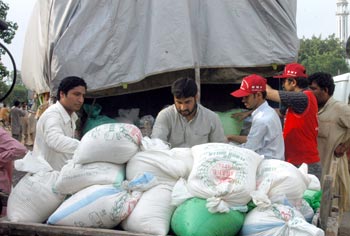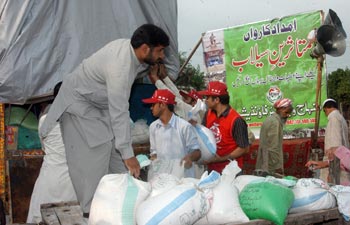 The 'Help Caravan' left for Noshahra via GT Road. More trucks of relief goods donated by different chapters of Minhaj Welfare Foundation in Kamonki, Gujrawala, Wazirabad and other cities jointed the caravan on the way.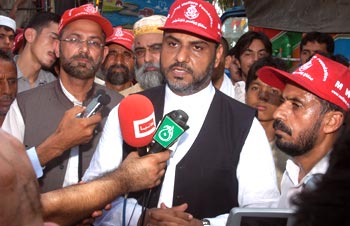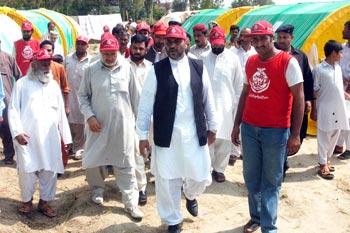 The relief goods were distributed among the flood victims in Noshahra. Talking to the media on the occasion, Sheikh Zahid Fayyaz said that MWF would continue its relief and rescue operations till the complete rehabilitation of the flood affectees. We would not leave our brethren alone in this hour of trial and would continue to help them according to our capacity and resources.