MQI's volunteers leave for flood affected areas

After the cancellation of Itikaf 2010 which has been held for last 20 years under the banner of Minhaj-ul-Quran International, hundreds of people, who were to attend the Itikaf City, left for the flood affected areas on the special instructions of Shaykh-ul-Islam Dr Muhammad Tahir-ul-Qadri. These volunteers took part in a one-day training camps held in Lahore, Faisalabad, Karachi, Multan, Rawalpindi and Abotabad, and left for the flood hit areas to serve the flood affectees. Acting Secretary General Sheikh Zahid Fayyaz, Deputy Secretary General Muhammad Mustafa (G.M. Malik), Sajid Mahmood Bhatti, Iftikhar Shah Bokhari, Jawad Hamid, Raja Jamil Ajmal and Irshad Tahir delivered special lectures on the occasion. A team of doctors also gave briefing about provision of emergency aid.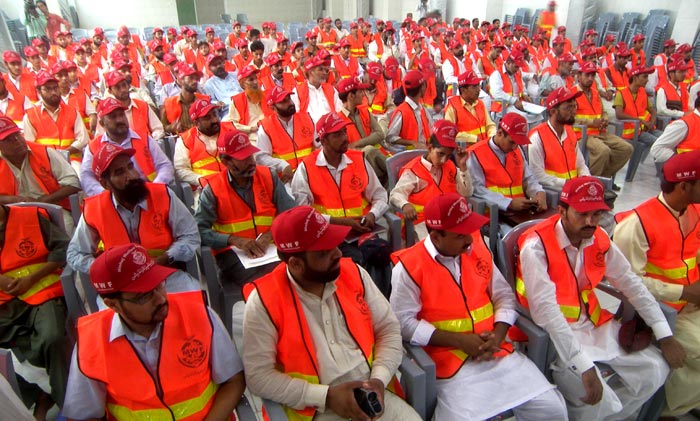 The functions assigned to these volunteers include taking care of the arrangements of the Minhaj Tent Settlements, cooking of food and its distribution, help in the medical camps, distribution of relief goods, fund collection, clearance of debris of the destroyed houses, help of the flood victims and making arrangements for their return to their homes. While canceling the Itikaf City 2010 a few days ago, Shaykh-ul-Islam Dr Muhammad Tahir-ul-Qadri had ordered the intending participants and thousands of workers of MQI across Pakistan to dedicate themselves to the service of the flood victims during the last ten days of the holy month of Ramadan including the Eid Day. He had also declared to donate Rs. 30 million, which were to be incurred on holding the Itiakf City, for the help of the flood affectees. These volunteers would also play significant role in shoring up the relief operations of Minhaj Welfare Foundation. Meanwhile, MWF has also stepped up relief operations across the country. More tent settlements are being set up.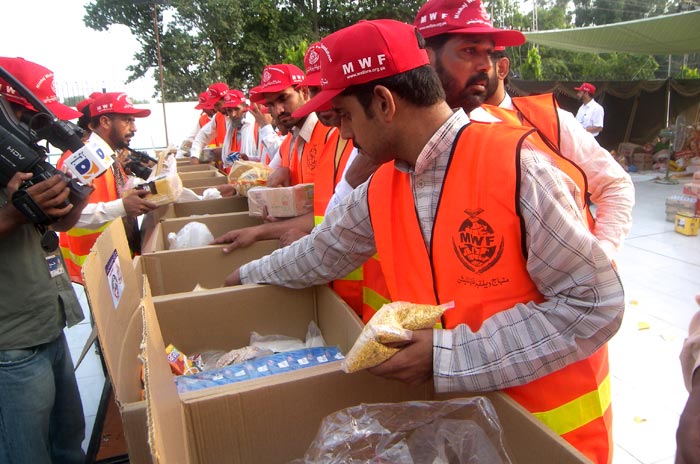 In accordance with the special instructions of Shaykh-ul-Islam, these volunteers would pay out of their own pockets for their journey and food. The volunteers have headed for Rajanpur, Jam pur, Fazil pur, Rojhan, Kot Mithan, Guddu, Swat, Charsadda, Noshehra, Mianwali, Isa Kael, Layyah, Karachi, Thatta, Shahdad Kot, Larkana, Shikarpur, Jacobabad, Dera Allah Yar. All ambulances would be sent in the next phase. In the meantime, registration of doctors, engineers and paramecia staff is also underway.