Collective Sacrifice 2010 under Minhaj Welfare Foundation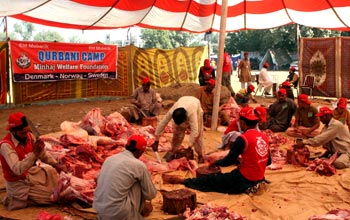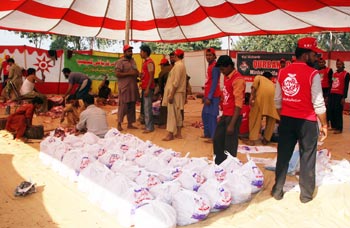 Though offering collective sacrifice is an annual practice with Minhaj Welfare Foundation, what really distinguished this sacred obligation this year was its offering in the flood-hit areas. Minhaj Welfare Foundation made arrangements for collective sacrifice in more than 40 flood-hit cities of Pakistan including Swat, Mangora, Noshehra, Gilgit, Hunza Valley, Akora Khattack, Isakhel, Mianwali, Kalabagh, Rajanpur, Rojhan, Muzaffargarh, Layyah, Larkana, Shikarpur and Karachi etc.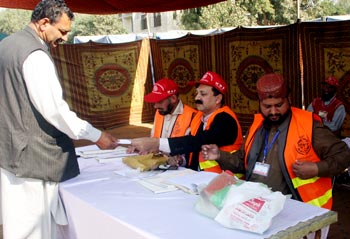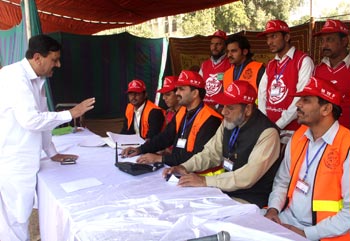 On the special instructions of Shaykh-ul-Islam Dr Muhammad Tahir-ul-Qadri, MWF ascertained that the meat of sacrificed animals was distributed among the flood victims with complete transparency. The intention was to share happiness among the grief-stricken people who lost everything due to unprecedented floods in the country's history.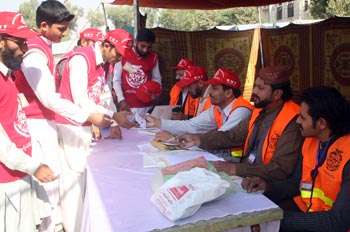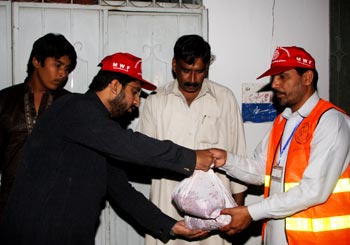 The activity of collective sacrifice started at 10 a.m. after the Eid prayers was offered on November 17, 2010. The central leaders of MQI and MWF inaugurated the sacrificial campaign by slaughtering the animals with their own hands. Teams of professional butchers were deputed to slaughter the animals under the supervision of religious scholars. Separate arrangements were made for the sacrifice of goats, sheep and cows. The meat of the sacrificed animals was distributed among the poor and destitute sections of society. This was Shaykh-ul-Islam's gift for them on the auspicious occasion of Eid. More than 700 camps were also installed in different parts of Lahore for collection of skins.