Central ceremony held to celebrate Shaykh-ul-Islam's birthday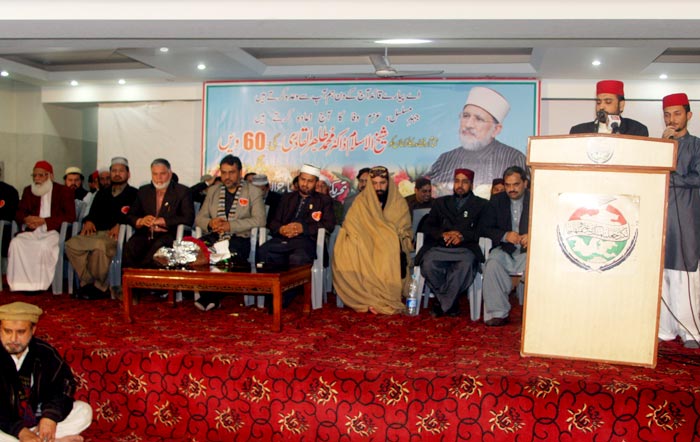 Shaykh-ul-Islam Dr Muhammad Tahir-ul-Qadri, the founding leader of MQI and leading authority on Islam, turned 60 on February 19, 2011. His birthday was celebrated across five continents with traditional zeal and zest. The birthday ceremonies were held in over 100 countries of South Asia, Africa, North America, America, Gulf, UK and Europe where the birthday cakes were cut. Hundreds of thousands of workers started their day's proceedings on February 19 with thanks-giving prayers and greeted one another through telephone calls, SMS and e-mails inside and outside Pakistan. The workers in Pakistan distributed food among the prisoners in the jails. 60 goats were slaughtered as 'sadqa' on the occasion.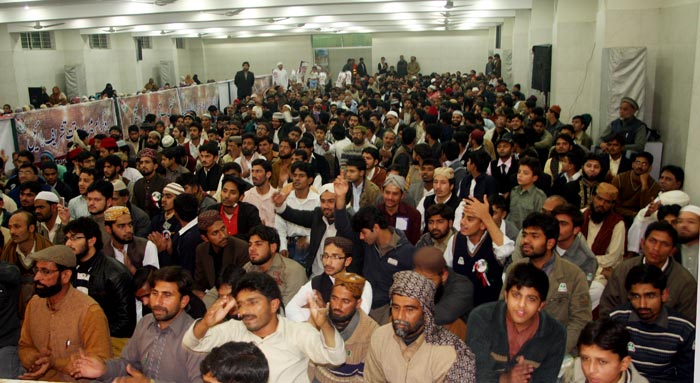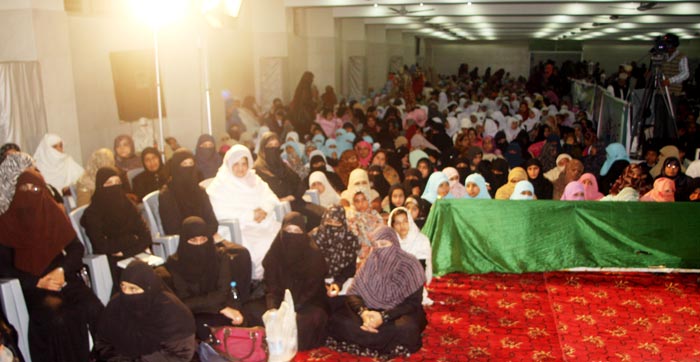 The central ceremony to celebrate the 60th birthday of Shaykh-ul-Islam was held at 11 p.m. in the Suffa Hall of MQI's Secretariat, which was presided over Sheikh Zahid Fayyaz and also attended by the central leaders including Rana Muhammad Idrees, Jawad Hamid, Raja Jamil Ajmal, Sahibzada Muhammad Hussain Azad, Sheikh Muhammad Salim Qadri, Sayyid Musharraf Hussain Shah, Haji Muhammad Riaz, Muhammad Abbasi, Ghulam Murtaza Alvi, Raja Zahid Mahmood, Qazi Faiz-ul-Islam, Yasir Khan, Sajjad ul Aziz, Tanvir Khan, Tauqir ul Hassan Gillani, officer holders of MSM and MYL and teachers of COSIS. A large number of women led by Ms Sumaira Rafaqat, central Secretary General of Minhaj Women League, also participated in the program.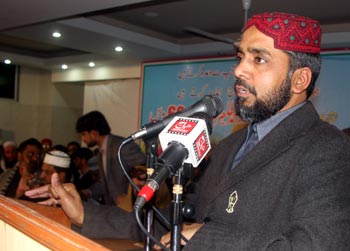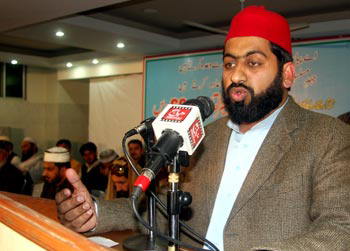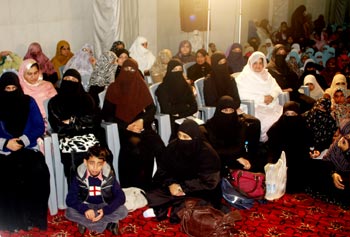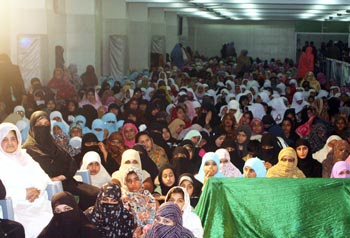 The proceedings of the birthday ceremony began with the recitation from the Holy Quran. Minhaj Naat Council, Haideri Brothers, Amjad Bilali Brothers, Muhammad Anser Qadri and others recited Naat in the honour of the Holy Prophet (SAW).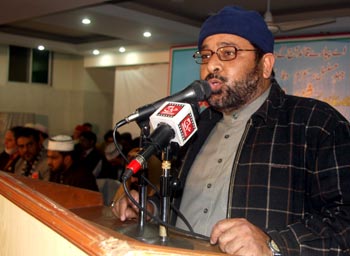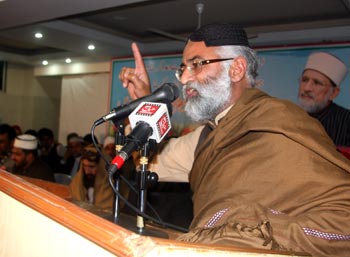 Shaykh-ul-Islam Dr Muhammad Tahir-ul-Qadri also attended the central birthday ceremony through video conferencing from Bradford UK where Mehfil-e-Samaa was organized. The participants of the Lahore program watched the Mehfil through video conferencing. Sheikh Zahid Fayyaz and others also spoke on the occasion. At the end, the birthday cake, which bore the map of the Central Secretariat, was cut. All leaders including the women office bearers joined in to cut the birthday cake. The program ended on Dua for Pakistan's progress and prosperity and good health of Shaykh-ul-Islam Dr Muhammad Tahir-ul-Qadri.