MWF holds prayer ceremony to mark anniversary of earthquake 2005
The unprecedented earthquake of October 8, 2005 reversed the journey of development spread over six decades within a few seconds. Though six years have gone by since the earthquake on this day swept through Pakistan and jolted the entire northern region, yet the images of destruction and havoc caused by it still remain fresh in our minds. The earthquake affectees are still in search of financial support to make up the losses incurred on that fateful day. The construction work has not yet been completed in Muzzafarabad, Bagh, Bala Kot, Rawla Kot and Hazara. A large number of the victims are still residing in tents and makeshift arrangements despite severity of weather.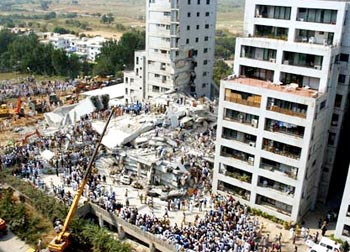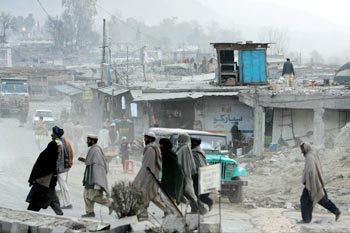 Syed Iftikhar Shah Bokhari, Director of Minhaj Welfare Foundation, expressed these views while addressing a prayer ceremony held in Agosh to commemorate the martyrs of earthquake. The children who got orphaned during the earthquake also attended the ceremony. The participants held Quran Khawani and made prayer for the departed souls. The children lit the candles in the memory of their loved ones.
In his speech, Iftikhar Shah Bokhari said that Aagosh was established on the special instructions of Shaykh-ul-Islam Dr Muhammad Tahir-ul-Qadri to foster the children orphaned in the earthquake and turn them into useful citizens of the society by giving them modern education. He said that this residential and educational facility has the capacity of 500 students, while its branches are being established in Karachi, Multan, Faisalabad, Rawalpindi and other areas of the country. He said that the building of Agosh is spread of over an area of twenty kanals and it has cost Rs. 350 million.