MWL new team in office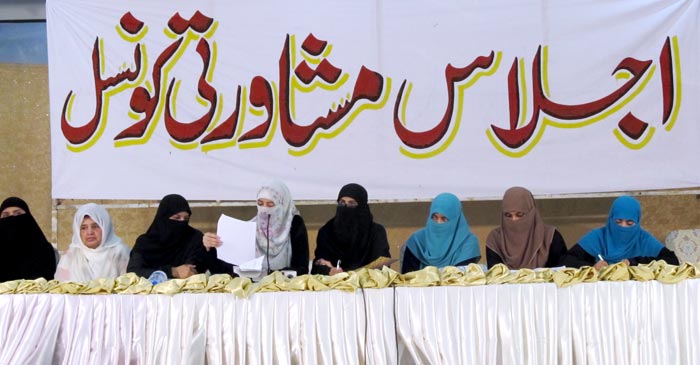 A meeting of Minhaj-ul-Quran Women Advisory Council was held in the central secretariat of Minhaj-ul-Quran International on 1st of October, with Sumaira Rafaqat Nazima Women League, in the chair. The meeting was attended by Ms Noshaba Zia, Sidra Karmat, Shakira Chaudhry, Afnan Babar, Naila Jafar, Nabeela Yousuf and Sajida Sadiq. A large number of local chapter's representatives of MWL participated.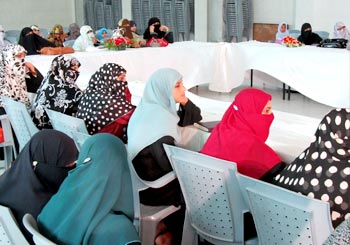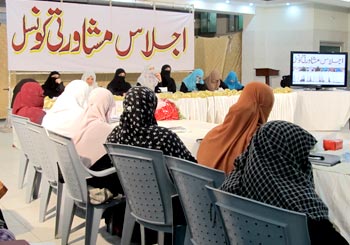 The proceedings of the meeting got underway with the recitation of the Holy Quran followed by Naat. Ms Sumaira Rafaqat presented the welcome address and thanked the participants for attending the meeting. The participants discussed a field plan of visits to further improve performance MWL. The meeting also held the goodbye session for the outgoing Nazima Women League Ms Sumaira Rafaqat.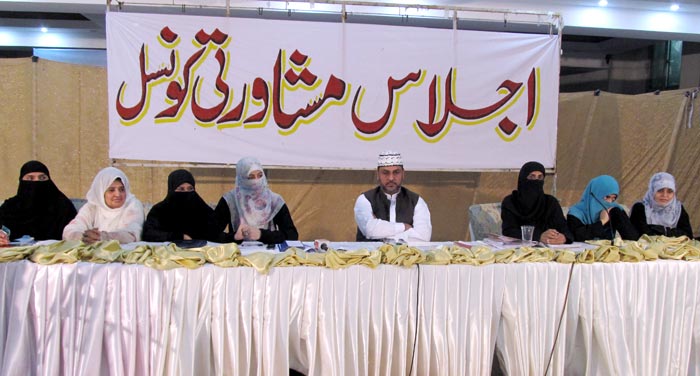 The former office holders and members of the Working Council of MWL namely Dr Noshaba Hamid, Ms Nouraid Fatima, Ms Rafia Ali Qadri, Ms Ayesha Shabbir, Ms Ghulam Zuhra, Ms Naseem Gulzar, and Ms Razia Shaheen also attended and appreciated the performance of MWL team and Nazima MWL.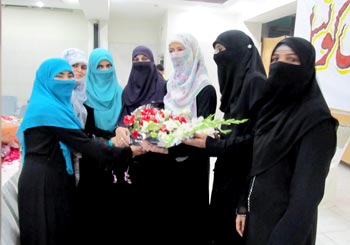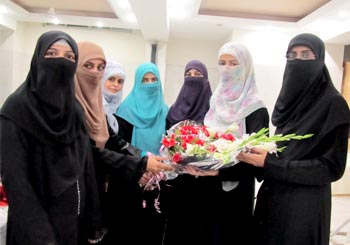 Speaking on the occasion, Ms Sumaira Rafaqat urged to work with devotion and commitment. She thanked the senior office bearers, members of her team and workers of MWL for their cooperation in achieving the goals. She also introduced the members of the new team to the participants of the meeting.
The newly appointed Secretary General Ms Noshaba Zia thanked the participants for reposing confidence in her and her team and vowed to continue working hard to promote MQI's message of peace, love and harmony among the womenfolk.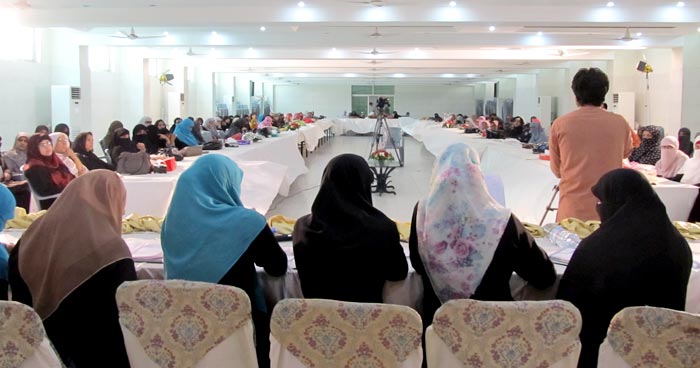 Sheikh Zahid Fayyaz, senior deputy secretary general, appreciated the performance of Sumaira Rafaqat, and urged the participants to extend full cooperation to the new team. The meeting ended with Dua.