Monitoring Committee inspects under-construction houses for flood victims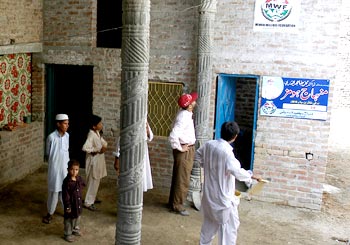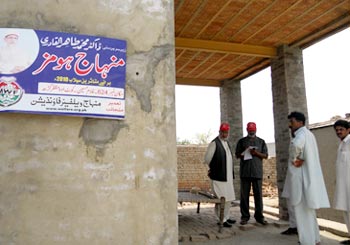 Iftikhar Shah Bokhari, Director of Minhaj Welfare Foundation, with the monitoring team including Muhammad Aqil Malik, Engr. Asif Ramzan, Engr. Afzal Ghous, Dr Tanvir Azam Sandhu and Mian Iftikhar Ahmad inspected the under-construction houses in Rajanpur for the flood affectees of 2010. Minhaj Welfare Foundation constructed 784 houses including repair of 500 houses damaged in the floods. It constructed 284 houses anew which were washed away in the floods. He visited Dera Ismail Khan, Shah Jamal, Layya, Kot Addu, Jampur, Muzzafar Garh, Rajanpur, Dera Alla Yar, and other areas of interior Sindh and monitored progress.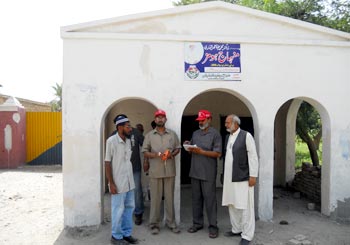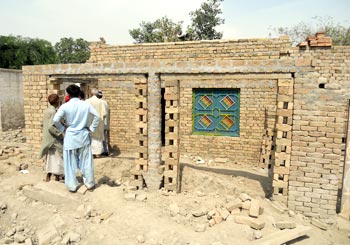 He told the media that MWF fulfilled its promise of rehabilitating the flood affectees and the construction of the houses was the last link of the same chain. He said that MWF would continue to work for the betterment of the underprivileged people.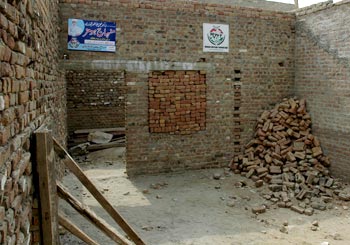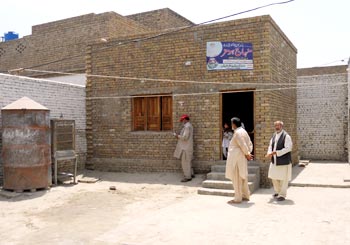 He said that Shaykh-ul-Islam Dr Muhammad Tahir-ul-Qadri set up a committee of construction experts, which will monitor the quality of construction and send its final report to him shortly. He further told journalists that MWF was also constructing Mosques in the flood-affected areas. The team also visited the construction site of Minhaj Islamic centre along with the members of quality control committee.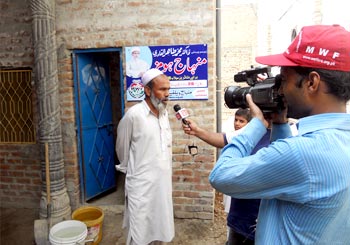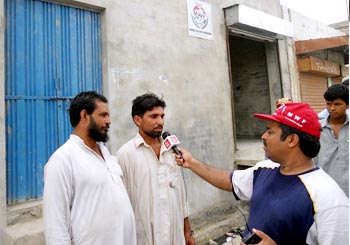 Haji Ilyas Ahmad, Engr. Ghous Afzal, Mian Mumtaz and Jawad Hamid are supervising the construction work being done in various parts of Punjab at the central level. He further said that local construction committees consisting of experts had also been constituted to oversee the work which were working free of cost. He said that a team of three members namely Malik Shamim Ahmad Khan, Mian Iftikhar Ahmad and Haji Ishaq was taking care of construction work in other provinces. Led by Rana Fayyaz Ahmad Khan, a nine-member committee had been constituted to work out a long term flood relief plan at the central level to respond to any future calamity in this regard.