Thousands meted out free medical treatment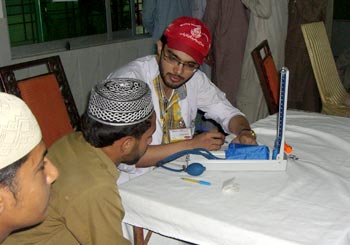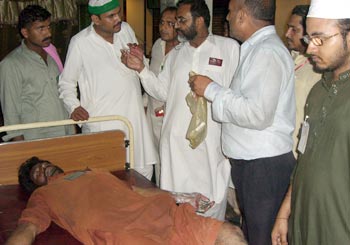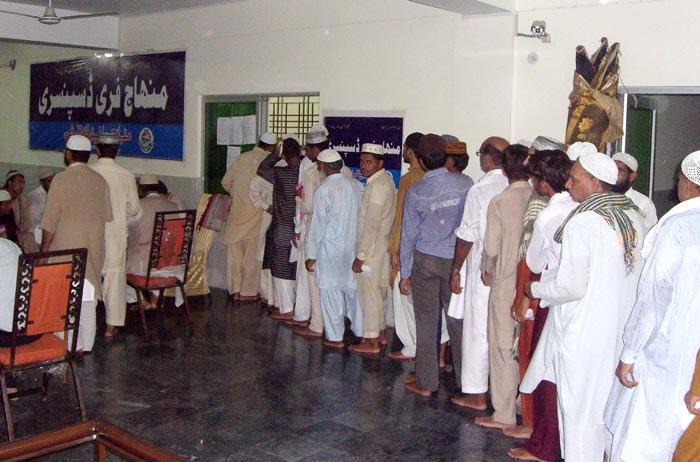 Minhaj Welfare Foundation arranged medical camps in the Itikaf City 2012. Round the clock medical service was provided during the ten days of Itikaf. 17 medical officers and 27 paramedical officers remained on duty to cater to any medical emergency. A good number of patients were given free medical treatment as well as medicines.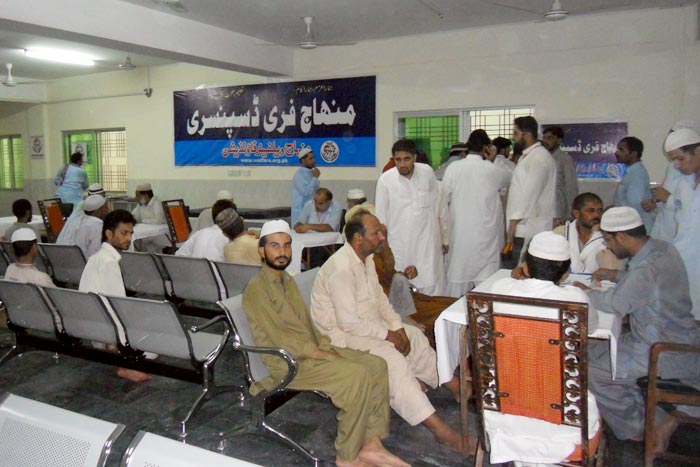 In addition to these, a Homeopathic team of doctors and staff also rendered excellent services to hundreds of patients. On the whole, 35,000 people from the adjoining areas got free medical treatment. Those affected by allergy were the largest in number, whereas hundreds of other patients suffering from different heat-related diseases were also medical services.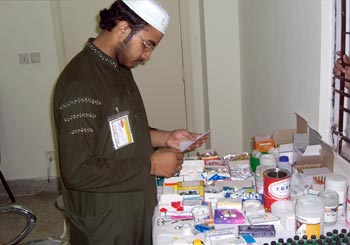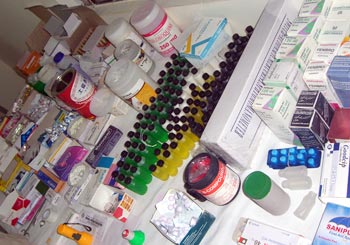 On the other side, 7000 women were also treated. A team of 5 lady doctors and 7 paramedics rendered their services for ten days in an excellent manner. Around 700 patients were treated on daily basis. 7 ambulances of Minhaj Ambulance Services were also detailed by which serious patients were transported to nearby hospitals. Both camps continued to work under the supervision of Iftikhar Shah Bokhari and Khurram Shahzad.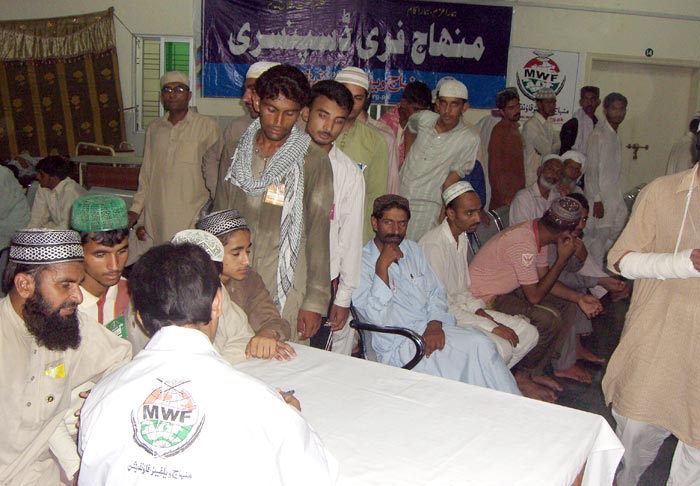 The team of medical council consisted of Dr Nawaz Warriach, Dr Zubair A Khan, Dr Tariq Qureshi, Dr Fayyaz, Dr Muhammad Raza Hashmi, Dr Asad Ali, Dr Rana Muhammad Saddique, Dr Ayaz Nawaz, and Dr Muhammad Aamir. Medical lab worked under the supervision of Sheikh Waqil Ahmad in which medical tests of dengue, sugar and other diseases were conducted free of cost. Homeopathic team consisted of Dr Ghulam Mustafa, Dr Qashir Rafique, Dr Yasin, Dr Altaf Hussain and Dr Haji Muhammad Ashraf.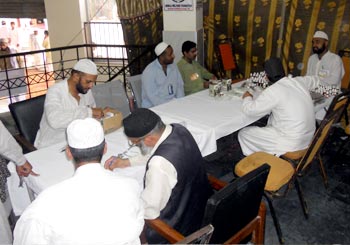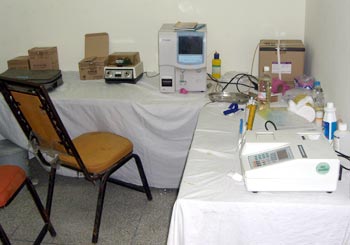 The lady doctors who rendered their services included Dr Noshaba Hamid, Nabila Yousaf, Shazia Bano, Sahrish Anayat, Dr Rashida, Dr Rizwana, Dr Sobia, Dr Nagina, Dr Bushra Inyat, Dr Nadia Nawaz, whereas the nursing staff consisted of Kosar Shahzadi, Amna Safdar, Saima Sadaf, and Mahreen.