Pakistan Floods 2012: MWF Emergency Response
Heavy rains have affected Southern Punjab, Sindh and Baluchistan with almost 24 – 26 hours continuous rain spells. These regions took heavy amount of rain water in September 2012 affecting almost 2 million people and leaving almost 100,000 people displaced.
Some of the areas affected by the floods include: Multan, DG Khan, Bahawalpur, Jacobabad, Kashmore, Shikarpur, Sukkur and other major towns and cities in the three mentioned provinces of Pakistan.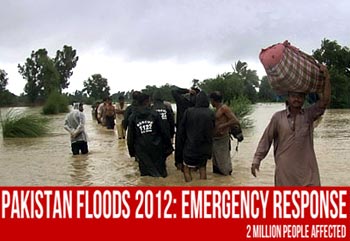 The number of casualties have increased (a clear figure has not been identified but it is in its hundreds) and with reports that majority of the cases were due to the roofs falling off from homes. In addition thousands of houses have been damaged. Many lives are affected as there is no access to clean drinking water leaving many displaced vulnerable to many diseases such as cholera, diarrhoea, etc.
MWF has initiated an Emergency Flood response to provide basic essentials such as:
Food
Water
Blankets
Medical aid
MWF has the accessibility to reaching those areas affected through its high number of regional officers in Pakistan. Also as the winter season soon approaches many people are at risk of dying from the cold weather, we will also be appealing for blankets and other essentials to prevent the loss of lives.
We ask that you pray for the hundreds of thousands affected by the floods and those who have been left displaced and we hope that you will donate generously to rebuild the lives of your fellow brothers and sisters in Pakistan.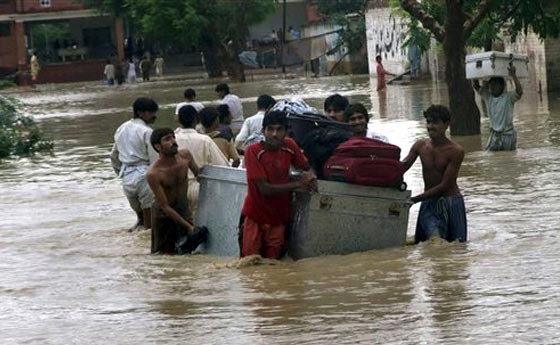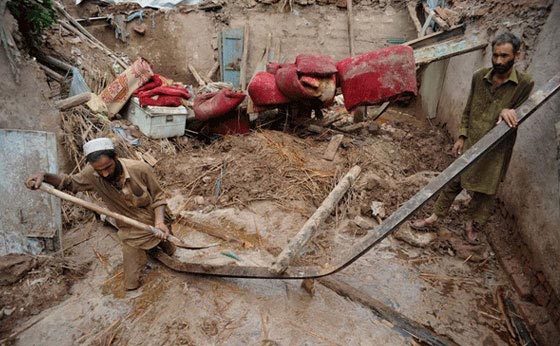 ---
Minhaj Welfare Foundation

366 M, Model Town Lahore, Pakistan
Post Code : 54700
Phone : +92(42)35171404, 35168365
UAN :
+92(42)111-140-140
Fax :
+92(42)35168184
Email Director : director@welfare.org.pk
Email : info@welfare.org.pk
Account # :
Freedom Account No. 01977900163103
HBL Minhaj-ul-Quran Branch, Lahore