Pakistan's Great Public March?
Cleric hopes for turnout of 'millions' for #14Jan rally.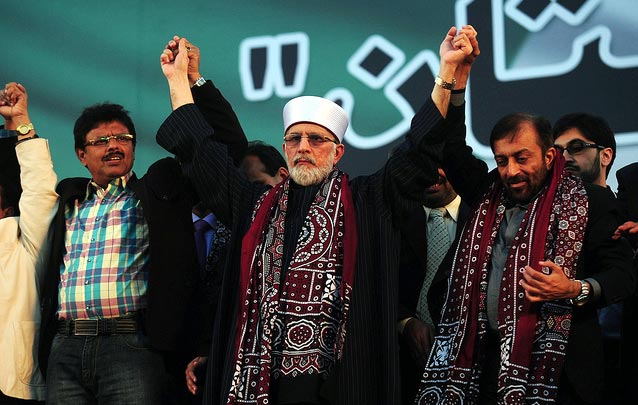 Dr. Muhammad Tahir ul-Qadri, a Pakistani Sufi scholar, is planning a "Great Public March" on January 14 and creating a stir online. Qadri hopes millions will join the march from Lahore to Islamabad to push for electoral reforms ahead of elections.
Source: http://stream.aljazeera.com/story/201301110028-0022472
Source : http://stream.aljazeera.com/story/201301110028-0022472