Geo News: PM signs Qadri-government agreement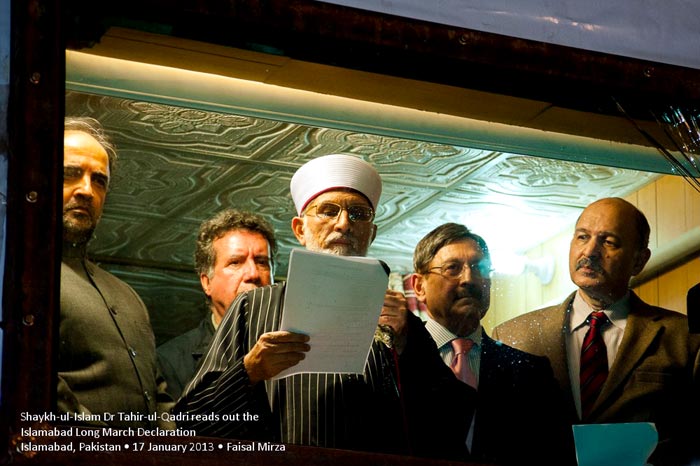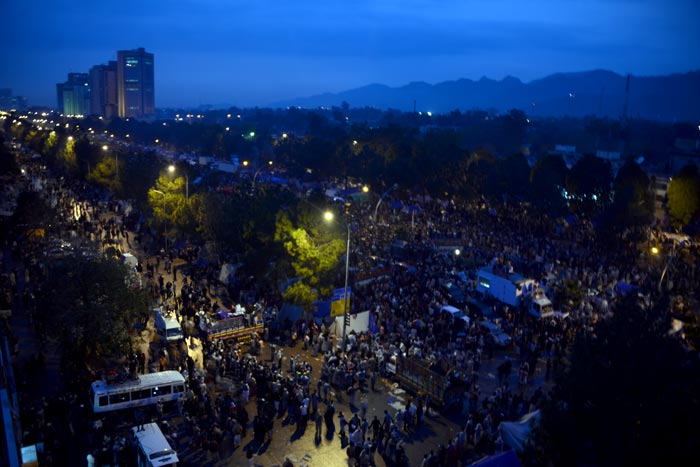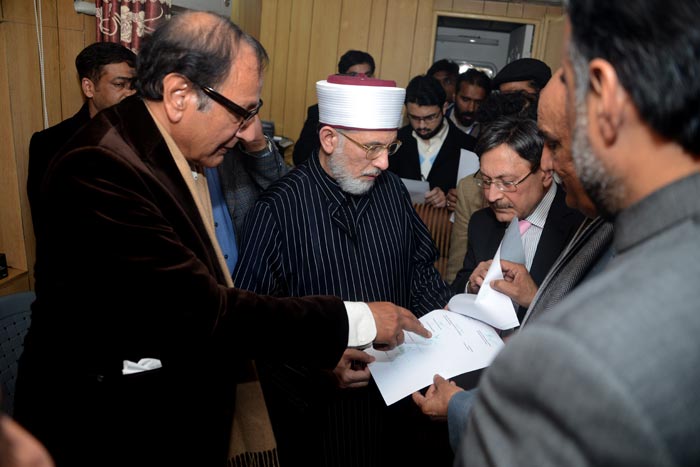 ISLAMABAD: After the successful negotiations between the committee formed by the government and Tahir-ul-Qadri, the declaration containing the terms agreed upon has been signed by the Prime Minister and approved by the President, Geo News reported Thursday.
Earlier, addressing the participants of the sit-in after the conclusion of the negotiations that continued for over 4 hours at D-Chowk here, Dr Tahir-ul-Qadri said an Islamabad Long March Declaration had been agreed upon and that its contents would be announced after it was signed by the prime minister.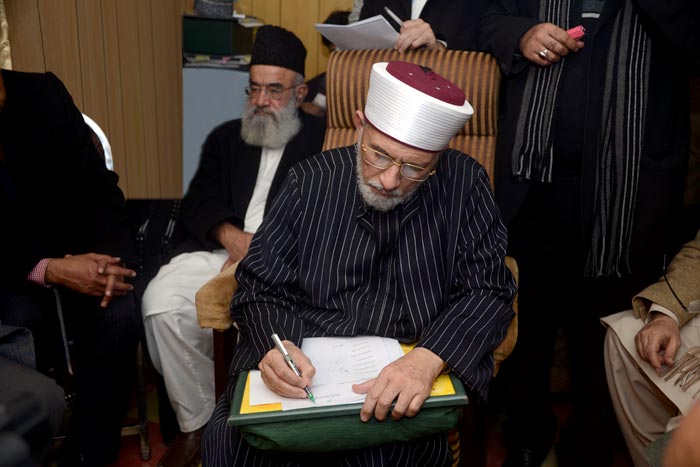 Information Minister Qamar Zaman Kaira, who was part of the negotiating committee, said that an agreement has been reached on all the issues.
After the successful talks, the negotiating committee visited the Prime Minister's Secretariat for the PM's signature on the declaration who signed it immediately.
Earlier a ten-member committee formed by Prime Minister Raja Pervaiz Ashraf arrived at the D-Chowk to hold negotiations with Tahir-ul-Qadri to end the sit-in.
It is now hoped that the Prime Minister's signature on the terms agreed upon between the government and Tahir-ul-Qadri will finally lead to the end of the sit-in that continued in the capital city for the past four days.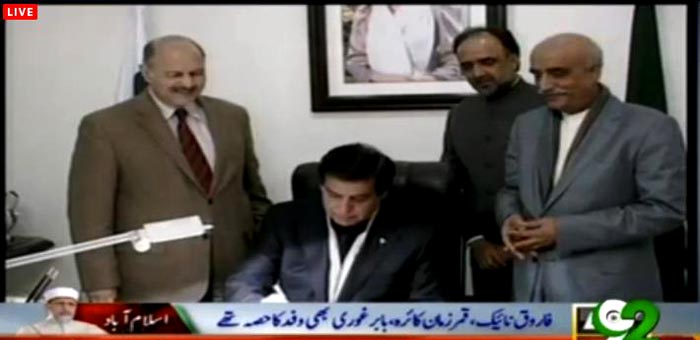 Following the successful talks, the crowd participating in the sit-in has turned festive, some are waving their hands in the air while others are dancing to the songs blaring-off the speakers placed alongside the sitting space.
Source: http://www.geo.tv/GeoDetail.aspx?ID=84222