Reconstitution of ECP: Dr Tahir-ul-Qadri files petition in SC (Tribune)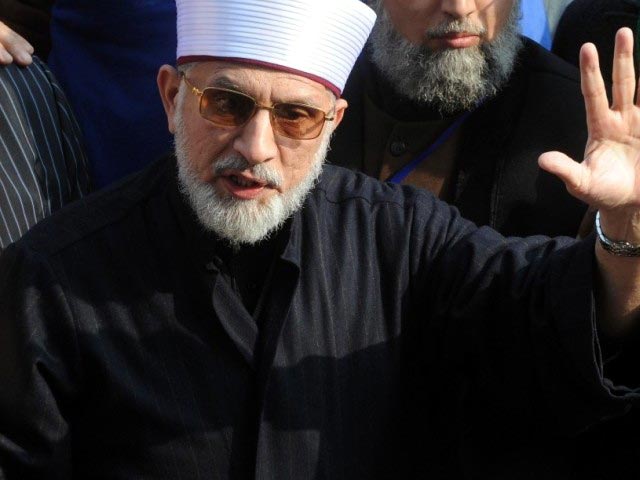 ISLAMABAD: Minhajul Quran International (MQI) chief Tahirul Qadri filed a petition in the Supreme Court on Thursday for the reconstitution of the Election Commission of Pakistan (ECP). Qadri said that he will contest the petition himself.
"I prayed to the court that the composition and constitution of the current Election Commission of Pakistan was unconstitutional. Therefore, it is void according to the law," Qadri told the media, calling for the court to order the reconstitution of the commission.
Qadri argued that Article 218 of the Constitution defines the composition and constitution of the election commission and stated that the commission should have five members, including one chief election commissioner. "This article categorically states that the appointment of these five members should be done according to Article 213.
"Article 213 states that the prime minister, who is leader of the House, and the leader of opposition should propose three names for every post of election commission and then send the total 15 names to a parliamentary committee," Qadri detailed.
The parliamentary committee, based on 50 per cent government representatives and 50 per cent opposition representatives should call for a public hearing to debate the 15 names received, Qadri added.
"The committee should call the nominees for each post one by one and then confirm one name for each post after a hearing. But the parliamentary committee members did 'muk muka' on names and did not call a hearing for any nominee. They confirmed the names and the president appointed them," Qadri said.
He claimed that the current ECP has, therefore, no legal status.
Source : http://tribune.com.pk/story/503910/reconstitution-of-ecp-tahirul-qadri-files-petition-in-sc/?