Tahirul Qadri supports N Waziristan operation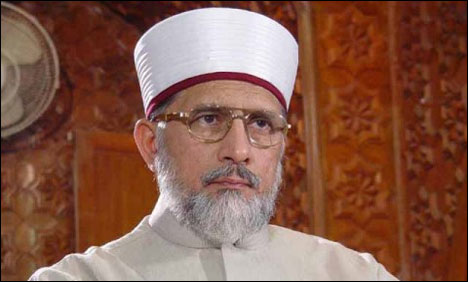 LAHORE: Pakistan Awami Tehreek (PAT) Chief Dr Tahir Ul Qadri on Monday said that his party stood by Pakistan Army and supported military action in North Waziristan.
Addressing a press conference via video link here, Dr Tahir ul Qadri said that the ongoing military operation should not be suspended on the dictation from anyone, adding that we had wasted time by engaging in peace talks with militants.
Qadri further warned that he is coming back to Pakistan on June 23 and warned that in case government tried to expel him from the country then its tenure could be reduced to a few hours.
"I support Pakistan Army's decision to launch operation against terrorists and stand by the armed forces," said Qadri.
Source: www.thenews.com.pk