Imran terms Punjab police as PML-N's armed wing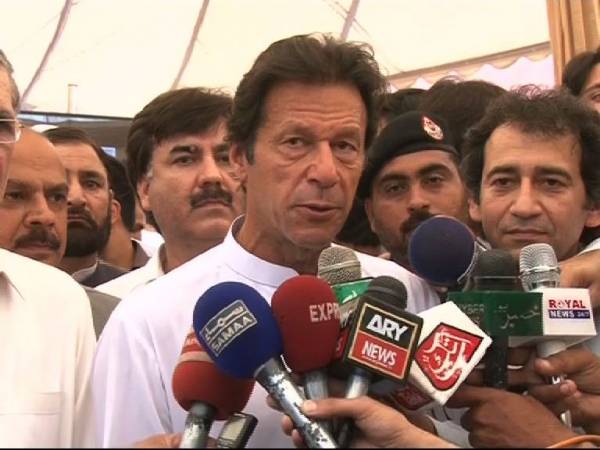 LAHORE: Pakistan Tehreek-e-Insaf (PTI) Chairman Imran Khan again called for the resignation of Punjab Chief Minister Shahbaz Sharif and Law Minister Rana Sanaullah for yesterday's brutal police action in Lahore, which killed at least 11 people with another 90 injured.
"Why hasn't Shahbaz Sharif resigned yet? Where was he when unarmed civilians were being sprayed with bullets," he asked.
Khan lashed out at Rana Sanaullah, saying that he should be put behind bars. "Rana Sanaullah uses police for political objectives," he said.
"I was told by the injured PTI's workers that straight firing was done by police on them. What was their crime that they had to face such an inhuman action," he pondered.
The PTI chief said that his party would extend full support to PAT and Dr. Tahir ul Qadri. "We will take to streets tighter if need arises," Khan commented.
"This terrorism has been done by the PMLN government to scare people from standing up for their rights."
Khan said that a report was being released on Thursday about brutalities committed by Punjab police in Faisalabad.
Punjab police have become PML-N's armed wing, he concluded.
Earlier, he visited Jinnah Hospital to see the injured PAT workers. – SAMAA
Source: http://www.samaa.tv/pakistan/18-Jun-2014/imran-terms-punjab-police-as-pml-n-s-armed-wing