Murder of Benazir Bhutto is the death of the democratic process: Dr. Muhammad Tahir-ul-Qadri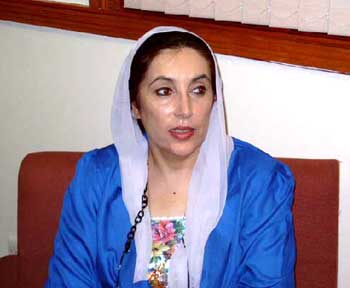 Chairman PAT Dr. Muhammad Tahir-ul-Qadri expressing his deep grief and condolence on the brutal murder of Muhtarma Benazir Bhutto has strongly condemned this woeful and barbaric incident of terrorism. He termed her assassination as the "murder of democracy" and a heinous conspiracy and assault against the solidarity of the homeland. According to him this is one of the worst tragedies in the history of our country. Expressing his solidarity with the family, close relatives of the late Benazir Bhutto, the workers of the PPP and the whole nation at large, he said that the perpetrators of this condemnable and brutal assassination do not deserve any lenient view and must be taken to the task.
On behalf of MQI we request all our responsible, members, well wishers to arrange Fateha-khawani after Jumma Prayer at all MQI-Centers and Pray as much as any one could do individually and collectively. All are requested to arrange Quran-Khawani and special dua at all areas. May Allah forgive Her and possess her Moqame-Oola at Jannat.