Govt is surviving on advertisements, says Ch Shujaat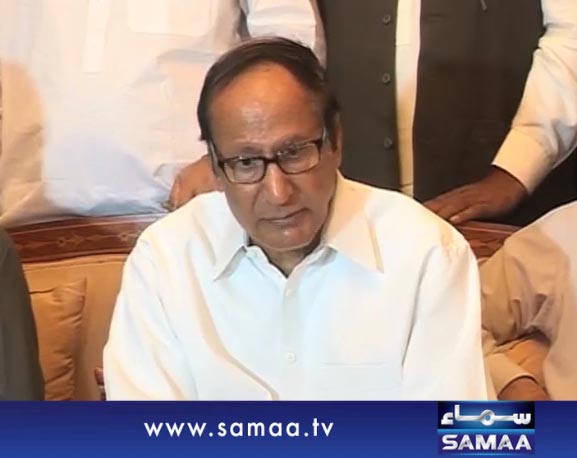 ISLAMABAD: Pakistan Muslim League-Quaid (PML-Q) head Chaudhry Shujaat Hussain announced that he would himself go to Islamabad airport to greet Dr. Tahir ul Qadri.
Addressing a press conference here on Sunday, Hussain said he has directed party's workers to show restraint and remain peaceful.
The government, he said, is surviving on paid advertisements.
He termed the Model Town tragedy a well-planned conspiracy. "I advise Shahbaz Sharif to refrain from carrying out brutality on PAT's workers," he said.
The former premier said that nobody could save the government if it wants to fall into the dig.
"I hope that government will not erect hurdles in homecoming of Dr. Tahir ul Qadri," he added. – SAMAA
Source: http://www.samaa.tv
Source : http://www.samaa.tv/pakistan/22-Jun-2014/govt-is-surviving-on-advertisements-says-ch-shujaat