Qadri's 6 demands to leave EK612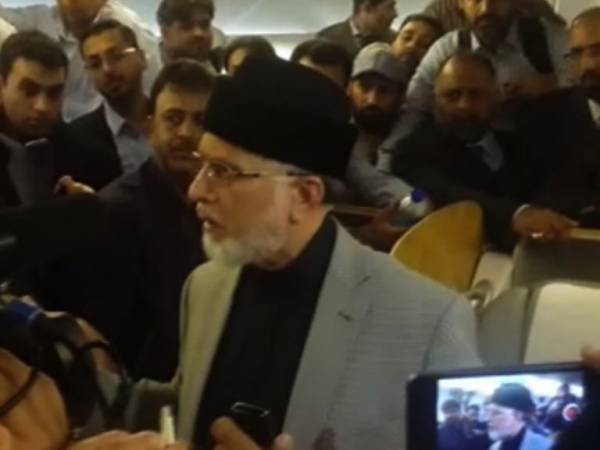 LAHORE: Here are the six demands given by Pakistan Awami Tehreek (PAT) chief Dr. Tahirul Qadri to leave the plane, EK 612.
The first demand is that he should be allowed to go home with his own security convoy.
The second demand is, bullet proof cars and guards should be allowed on the airport runway.
Third demand is, the government should provide him bullet proof vehicles.
Fourth demand is, media coverage to be provided on his journey to his place.
Fifth demand is. Punjab Governor Chaudhry Sarwar should accompany him on his way home.
Sixth demand is, if none of these is possible, army officials should escort him to his place.
Earlier this morning, Qadri's flight EK612 was diverted from Islamabad towards Lahore.
Qadri refused to disembark from the plane when it was landed at Lahore.
Talking to media personnel, Qadri severely criticized the government for diversion of the plane. SAMAA
Source: http://www.samaa.tv
Source : http://www.samaa.tv/pakistan/23-Jun-2014/qadri-s-6-demands-to-leave-ek612