PAT chief says he will fight against army takeover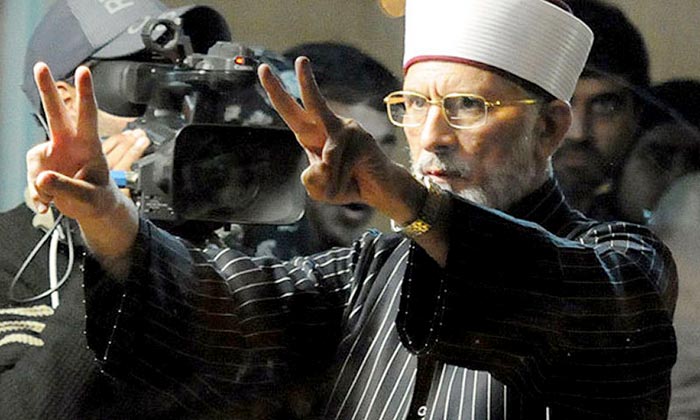 LAHORE: Pakistan Awami Tehreek leader Dr Tahir-ul-Qadri has denied widespread speculation he is backed by the military.
"I will fight against the Pakistan Army if it tries to take over," Mr Qadri said in an interview, but stopped short of giving details of how he would do this.
"I am against military rule. My destination is true democracy," he added.
On Thursday, he renewed his calls for a peaceful revolution, but was coy about his strategies, timing and ultimate goals.
"I will achieve my goal just through the struggle of the masses," he said. "They will come out on the roads and will force the rulers to resign."
Source: www.dawn.com
Source : http://www.dawn.com/news/1115616/pat-chief-says-he-will-fight-against-army-takeover