We are opposing martial law, says Dr. Qadri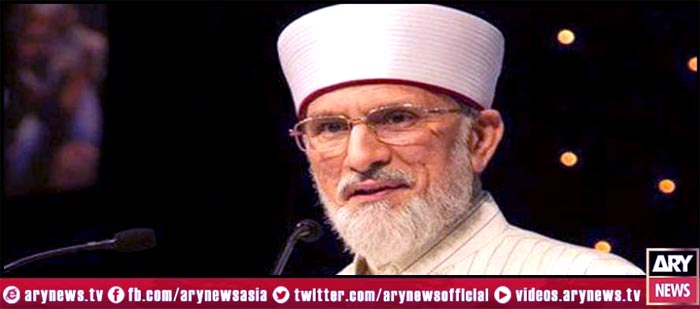 LAHORE: Chairman Pakistan Awami Tehreek (PAT) Dr. Tahir-ul-Qadri has said that he opposes martial law in Pakistan and his revolution has no room for military intervention in the country, ARY News reports.
Speaking to media in Lahore, PAT Chairman Dr. Tahir-ul-Qadri has said that the call for a revolution will be made within a few days. He added that he did not have any contacts with any military general.
"Military will not be a hurdle in the way of the revolution and will not be made into one. There is no chance of a military takeover in Pakistan", Qadri said.
Dr. Tahir-ul-Qadri also added that there is no interference of invisible forces in the overthrowing of the system. The government will be elected by the nation.
PAT Chairman, while commenting on the Model Town Incident, said that the FIR of the incident has not been filed yet. He added that the rulers have deviated from their promises.
"I am fighting a war for the imposition for the first 40 articles of the constitution. We will not take any unconstitutional step", he added.
He also said that the struggle of the revolution is joint. He added that the party is directly in contact with Pakistan Tehreek-e-Insaf.
Source: www.arynews.tv
Source : http://arynews.tv/en/we-are-opposing-martial-law-says-qadri/