Tahirul Qadri announces 'Martyrs Day' for Aug 10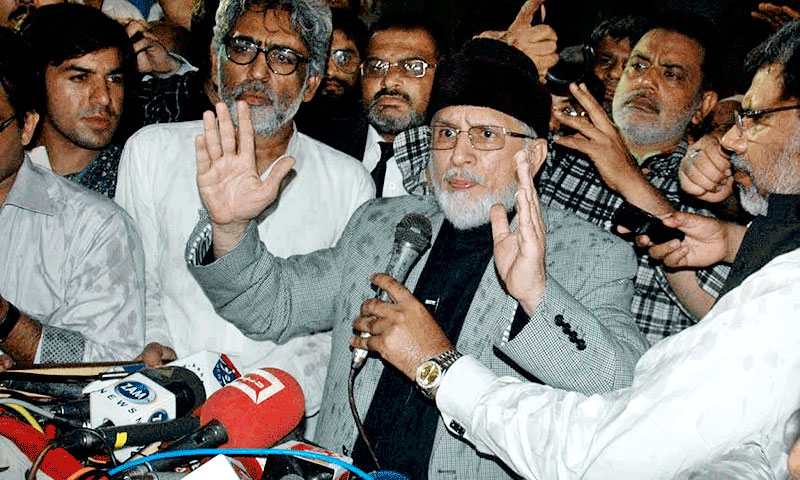 LAHORE: Pakistan Awami Tehreek (PAT) chief Dr Tahirul Qadri on Sunday announced that his party will observe a 'Day of Martyrs' on August 10, to commemorate the lives lost in violent clashes that broke in Lahore's Model Town on June 17.
In press conference held outside the Minhajul Quran secretariat, Dr Qadri said that before staging a 'Revolution March' — a date for which has not yet been announced — those responsible for the loss of lives on June 17 must be brought to justice.
He said that if the government tried to present obstacles in the way of the 'Martyrs Day' call, it would result in the dissolution of the government within the month of August.
Dr Qadri held the Punjab government completely responsible for the Model Town tragedy and said, "Nawaz Sharif should decide whether he will leave office first or his brother."
The PAT chief said that 14 people were killed and 90 wounded due to direct gun fire. He added that a total of 469 rounds had been fired during the clashes on June 17.
He alleged that police had subjected women and the elderly to torture and violence and warned that police would be meted with the same treatment it gave to PAT activists.
Source: www.dawn.com
Source : http://www.dawn.com/news/1123022/qadri-announces-martyrs-day-on-aug-10