Police launch crackdown on PAT, PTI workers, several arrested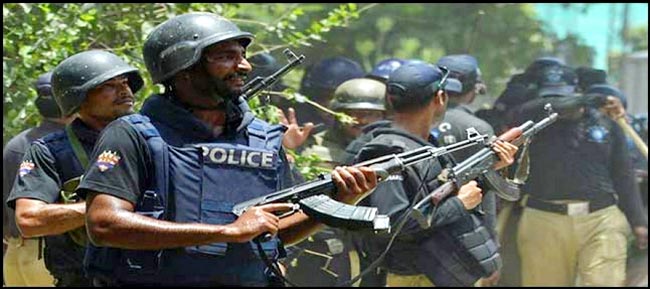 LAHORE: As days for independence march and long march by the opposition parties drawing near, the government machinery stirred into action and launched crackdown on activists of Pakistan Tehreek-e-Insaf (PTI) and Pakistan Awami Tehreek (PAT) and arrested several political workers, ARY News reported Thursday.
Punjab police seized numerous motorcycles around the Minhajul Quran secretariat which PAT workers were supposed to use on the day of protest on August 14.
In his media talk on Wednesday, Dr. Tahirul Qadri warned that a 'Day of Martyrs' planned on August 10, could turn into 'Day of Revolution' if Punjab police did not refrain from harassing their party workers.
In view of the current situation, Dr. Qadri has summoned a meeting of his allied parties to devise future course of action. He said the police again surpassed their limits to arrest party workers at Minhaj Secretariat.
He warned the government that such steps could take country towards a state of war. The PAT demanded immediate release of all its workers.
Source: www.arynews.tv
Source : http://arynews.tv/en/police-launch-crackdown-on-pat-pti-workers-several-arrested/