Youm-e-Shuhada can turn into Revolution Day, warns Qadri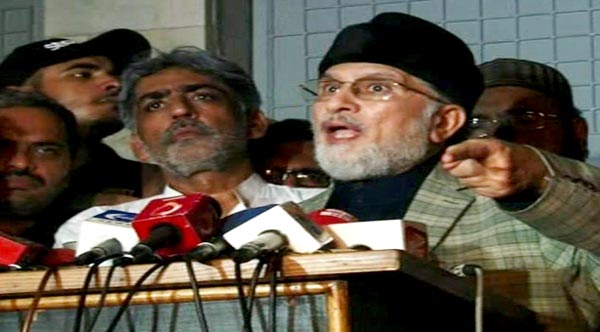 LAHORE: Pakistan Awami Tehreek (PAT) chief Tahirul Qadri has blamed that sanctity of privacy was being breached, Geo News reported.
Speaking to media in Lahore late Wednesday, Qadri claimed that hundreds of PAT office-bearers had been arrested, adding his workers were being brutally tortured across Punjab.
Qadri warned if such brutalities continued, Youm-e-Shuhada could turn into Revolution Day. He said he was not scared of being detained, adding that even he would accept martyrdom.
PAT chief said undemocratic tactics could not deter them. He demanded release of workers besides an end to crackdown.
Source: www.thenews.com.pk
Source : http://www.thenews.com.pk/article-156099-Youm-e-Shuhada-can-turn-into-Revolution-Day,-warns-Qadri-