MWF provides vital aid to poor families in Gaza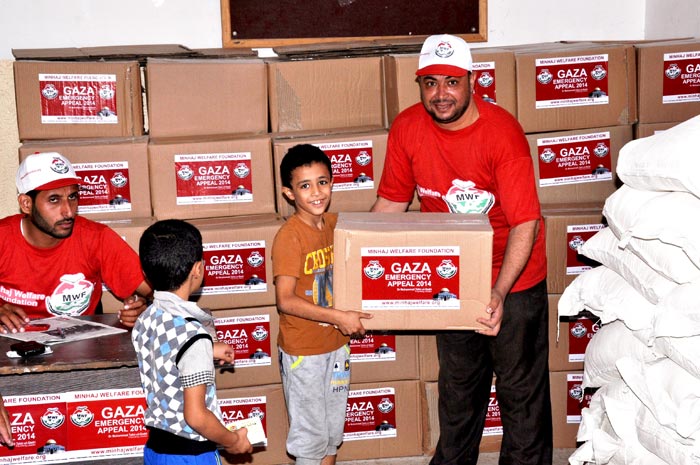 With the current situation in the Middle East worsening, millions of lives are constantly at risk in the region.
In June 2014, the world witnessed severe attacks on innocent civilians on the Gaza strip leaving thousands dead and hundreds of thousands more displaced. The region has possibly witnessed the highest number of people living below the line of poverty and in extreme poverty. People are daily living without food, clean water and basic access to health care.
Minhaj Welfare Foundation (MWF) has been supporting various programs in Palestine and in the Gaza strip since 2008. In addition to its emergency relief, MWF is currently providing higher education to students who have directly been affected by the constant attacks.
As per instructions of its founding leader Dr Muhammad Tahir-ul-Qadri, MWF's main focus has been to provide Food Security for families in Gaza ensuring they have access to both food and clean water for two or three months.
Local field officers in Shujaiyah set main points for collection of aid in which families were provided sacks of rice and food ration. Our implementing partners personally went to the nearby neighbourhood to provide clean water to homes of the affectees. The team also visited local schools to share gifts with children and orphans on the day of Eid-ul-Adha.
Minhaj Welfare Foundation would like to thank all its donors for their kind support and donations and urge to continue support ongoing relief and development efforts in Gaza. MWF will be further expanding on a larger scale food and clean water project with a long term Education plan.
Donate towards the ongoing Gaza emergency and development appeal.