Dunya News: Attack on PTV was government's maneuvering: Tahirul Qadri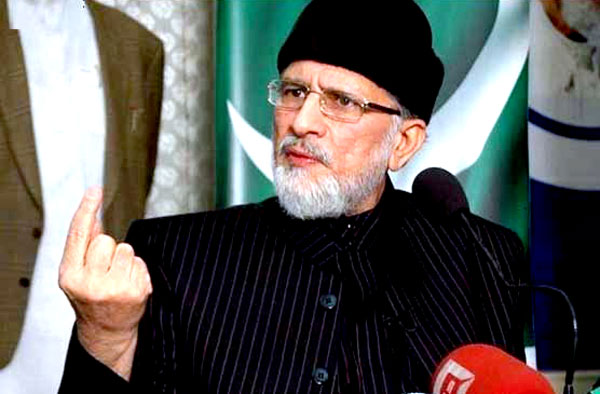 LONDON (Web Desk) – Talking to media on Heathrow Airport London on Monday Pakistan Awami Tehreek (PAT) Chief Tahirul Qadri said the attack on PTV and Parliament House was all government's maneuvering to build phony cases against him.
He denied any involvement in PTV attack whatsoever stating that it was neither a plan nor did he give any orders.
He further stated that those who entered the premises of PTV did so to protect themselves from police firing.
Qadri vowed to seek vengeance for the deceased of Model Town tragedy and demanded a Judicial Investigation Team from outside Punjab.
Referring to the allegations of 'deal' he said if there were any deal I wouldn't have been labeled 'wanted' nor would there be any cases against me.
"As already informed earlier I shall return to Pakistan", said PAT chief.
He said travelling abroad is not against the law and he has to travel a lot in order to conduct conferences, addresses in addition to organizing and expanding PAT worldwide. His mission is international, he added.
Source: www.dunyanews.tv
Source : http://dunyanews.tv/index.php/en/Pakistan/245691-Attack-on-PTV-was-governments-maneuvering-Tahiru?utm_source=feedburner&utm_medium=twitter&utm_campaign=Feed%3A+dunyaTVnews+%28Dunya+TV%29